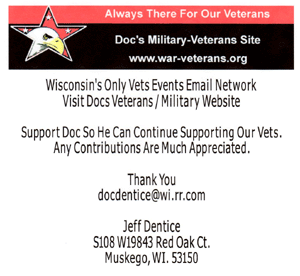 Your 2014 Veterans/Military Events
Want Them Posted / Promoted / Out On The Vets Email Network
Send Your Flyers & Event Info To Jeff Dentice (Doc)
E-mail Doc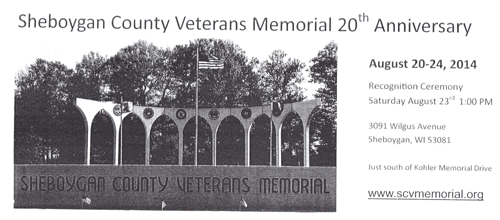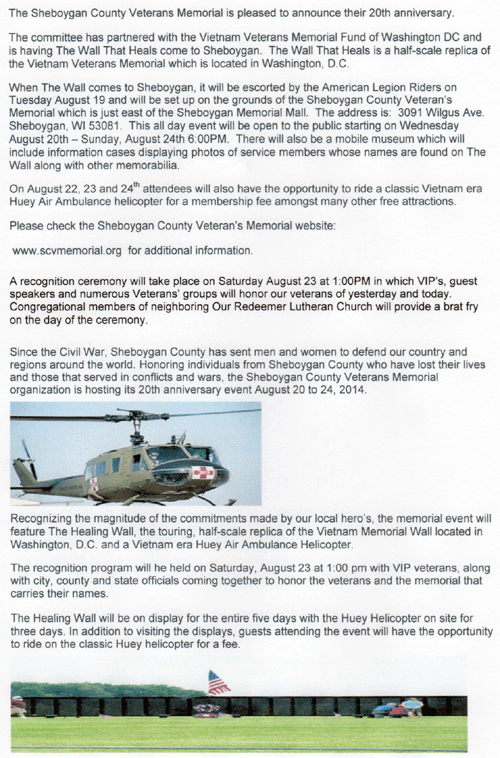 Summerfest Grounds - Milwaukee
Saturday - Sunday, August 24th
Free admission from 12:00 noon to 1:00 p.m.
For Active Duty Military and Veterans with ID.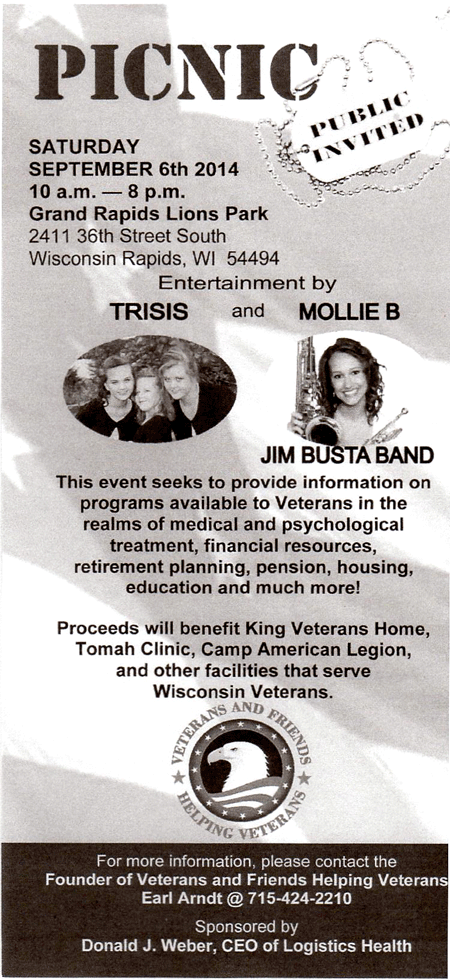 FREE ADMISSION
Sunday - September 7, 2014
ALL MILITARY AND VETERANS WITH ID
PLEASE ENTER AT THE MAIN GATE.
11:00 am - 8:00 pm
All Veterans are honored at the Native American Pow-Wow during the festival.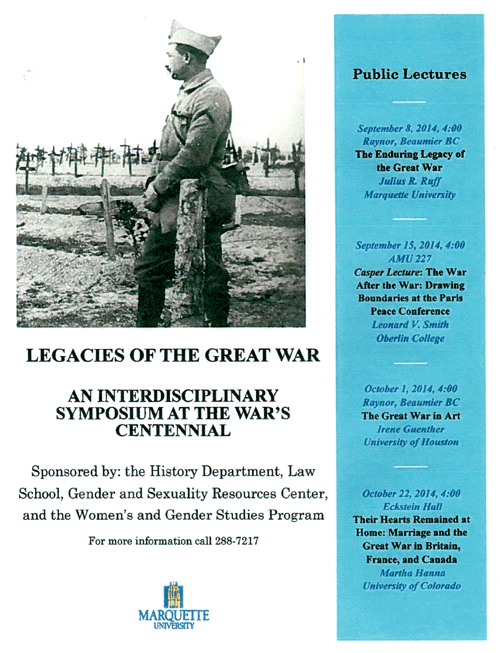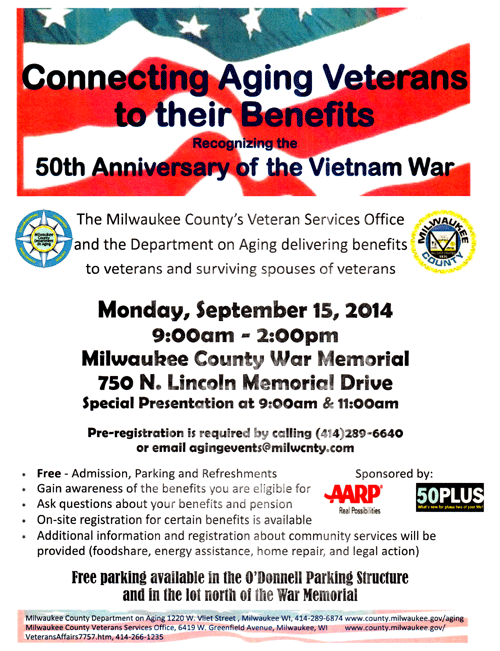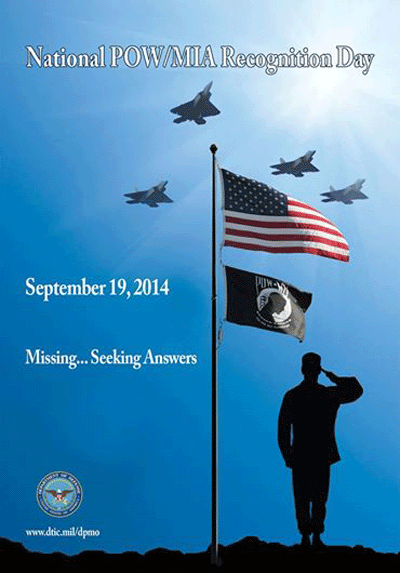 New 2014 POW/MIA T-Shirt
$16.00 includes shipping
Call Susan: 740-214-5005
Wear It On POW/MIA Recognition Day / Everyday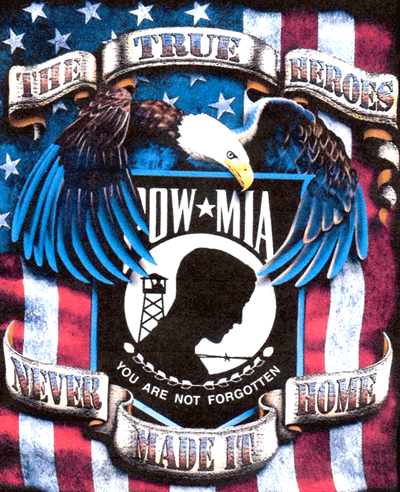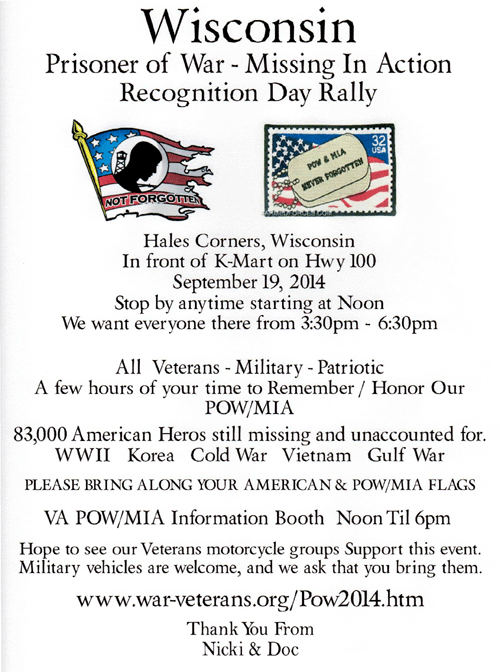 CLICK HERE
to print out the donation form

CLICK HEREto print out the flyer

VETERANS DAY
NOVEMBER 11, 2014

VETERANS DAY BANQUET
CLICK HEREto print out the flyer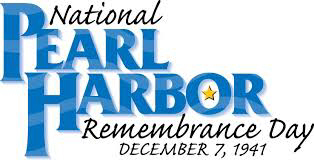 Jeff Dentice will accept contributions throughout 2014.
Food items will be accepted from December 1-12, 2014
Send Jeff an Email



CLICK HEREto print out the flyer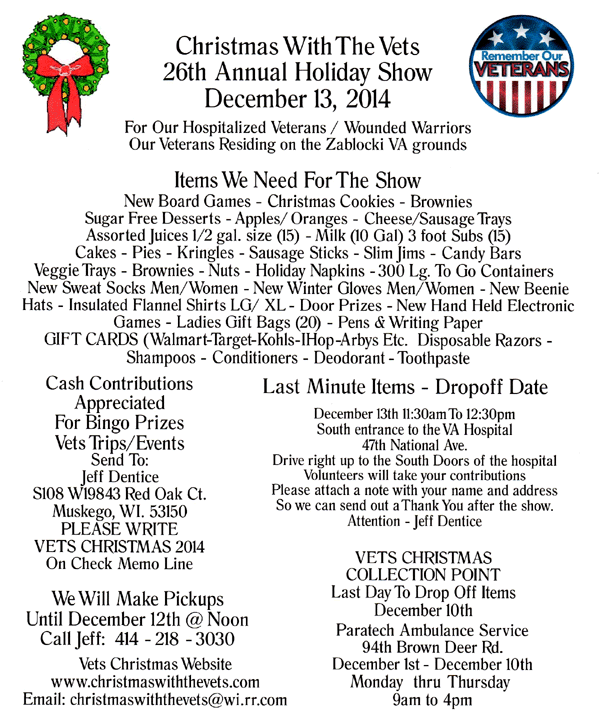 CLICK HEREto print out the info below.

CLICK HERE to print out the Friends form below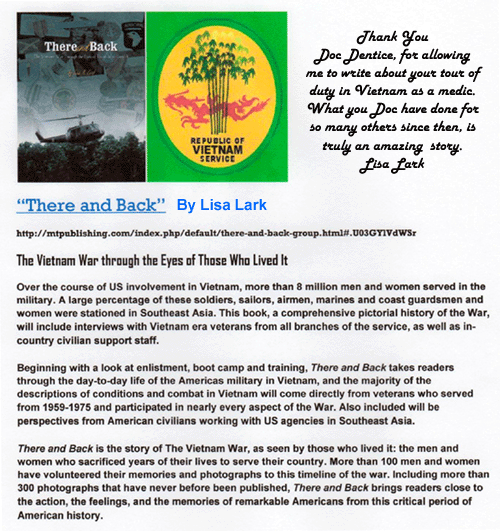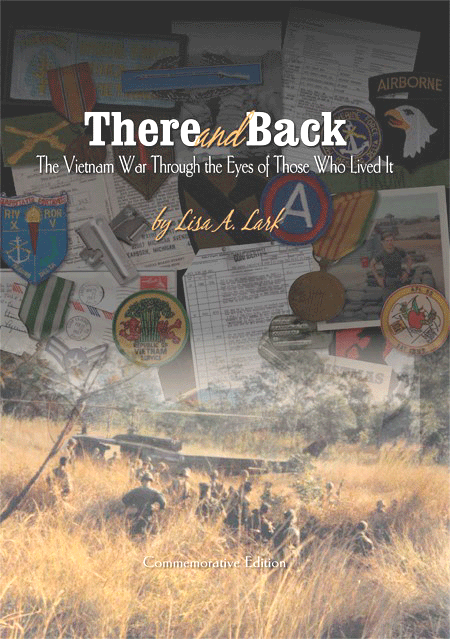 Veterans-Military Reunions & Events
E-mail Doc



Sites By Jeff Dentice (Doc)