Your 2015 Veterans / Military Events
Want Them Posted / Promoted / Out On The Vets Email Network
Send Your Flyers & Event Info To Jeff Dentice (Doc)
EMAIL
Jeff Dentice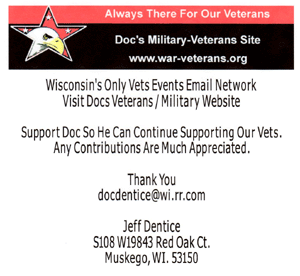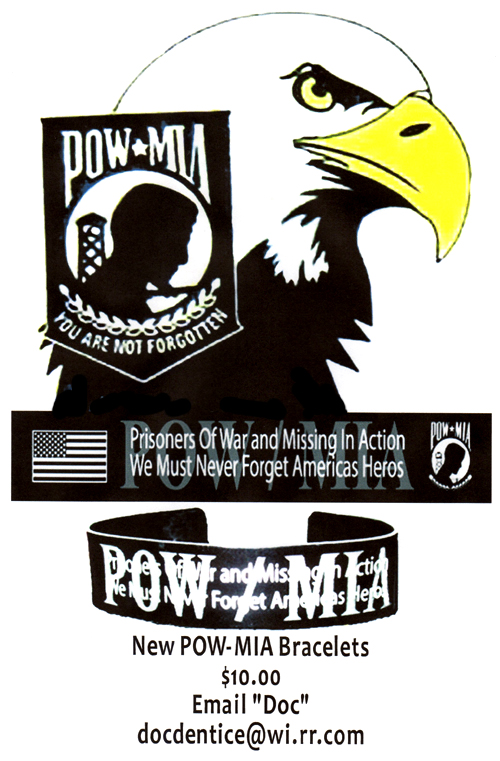 Parking is free. Parking available in all Campus parking lots. (All lots open.
No permits needed after 1600 (4pm))
I would avoid the two most southern lots. (By Field house. They are the farthest lots away)
The movie will be held in the main campus building.
The US and WI Flag is in front of the Building. Also a bus stop.
Come in the main doors. lower lever if parking in th lot.
Directions will be posted once inside.



CLICK HERE TO SEE THE LIST OF EVENTS

CLICK ON THE BANNER ABOVE FOR MORE INFORMATION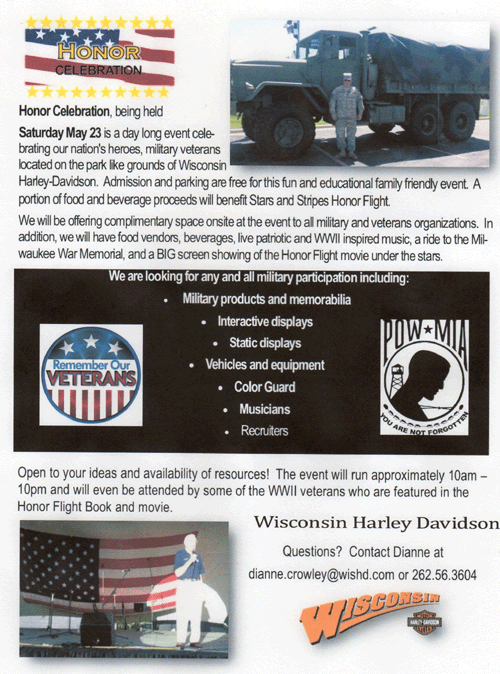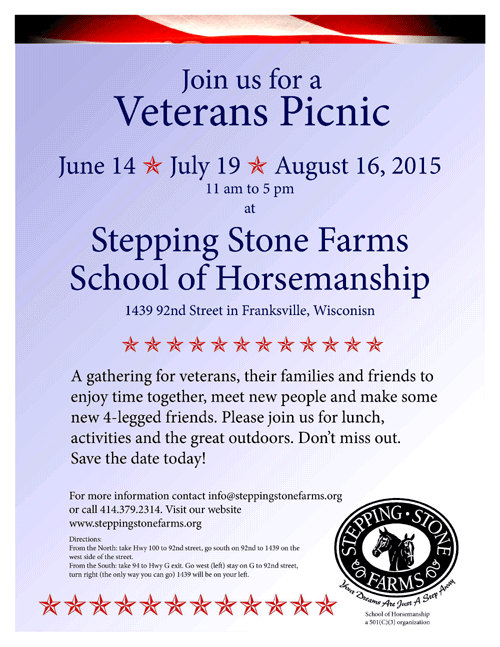 JUNE 18-21, 2015
Commander Bob Shappell announces his 2015 Spirit Run.
His goal is to raise $59,600.00 this year for the Legacy Scholarship Fund, which equates to $1.00
from every Legionnaire. It will be a three day, 700 Mile Motor Cycling Event that will begin in
Mequon, circling the state, and ending at the 2015 King Day Celebration.


FESTA ITALIANA
JULY 17-19, 2015
Military - Veterans
In recognition of your dedicated service, Festa Italiana invites all active and
former military members and one guest to join the fun all three days of Festa.
To receive your free entry, present a valid military ID or DD-214 with a valid ID
at the cashier window at the main gate. Festa Italiana thanks you for your service!


BEING THERE REACHING OUT
CLICK HERE For Event Information
Contact Julie @ salutetothefamilies@yahoo.com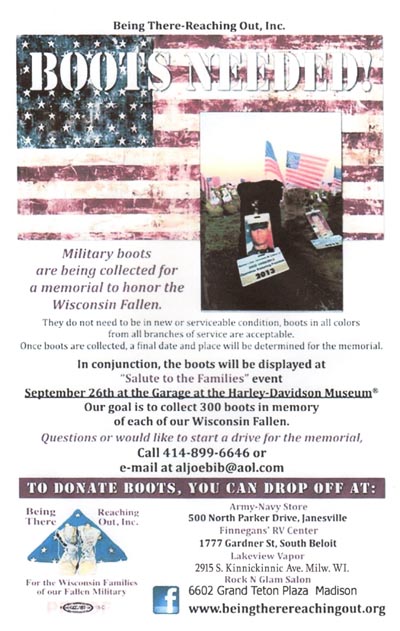 Veterans-Military Reunions & Events
E-mail Doc



Sites By Jeff Dentice (Doc)