Your 2015 Veterans / Military Events
Want Them Posted / Promoted / Out On The Vets Email Network
Send Your Flyers & Event Info To Jeff Dentice (Doc)
EMAIL
Jeff Dentice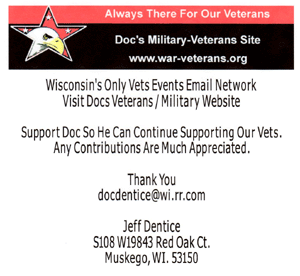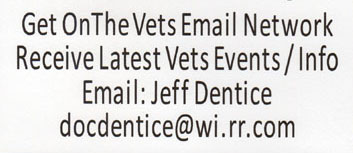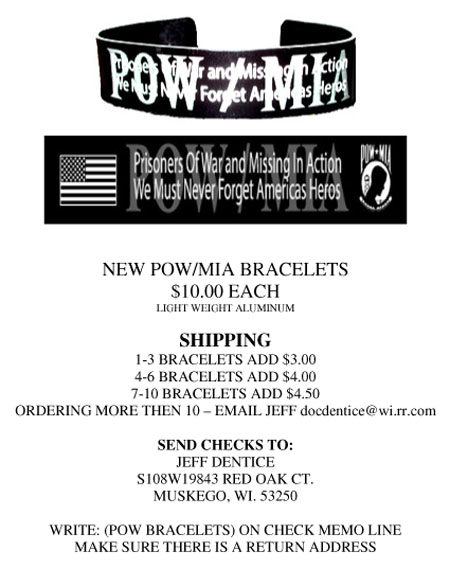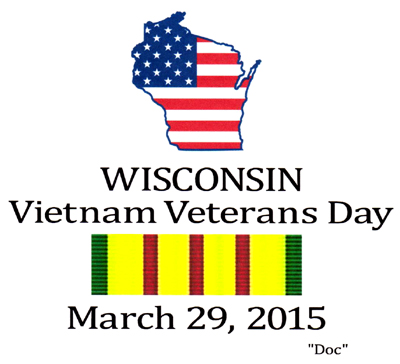 CLICK HERE to print out flyer



CLICK HERE TO SEE THE LIST OF EVENTS



CLICK ON THE BANNER ABOVE FOR MORE INFORMATION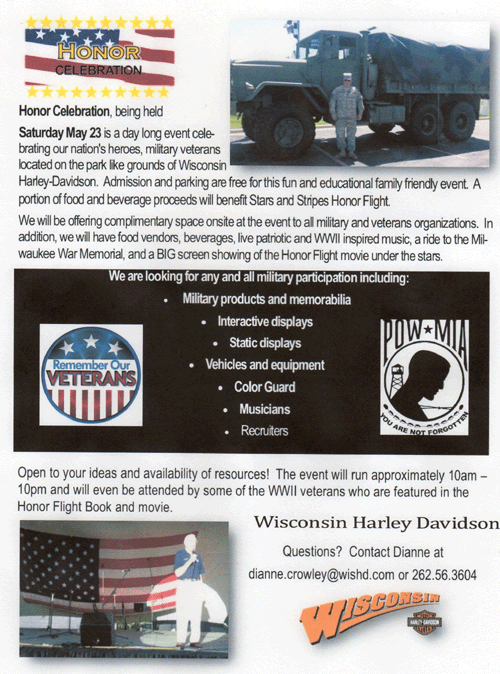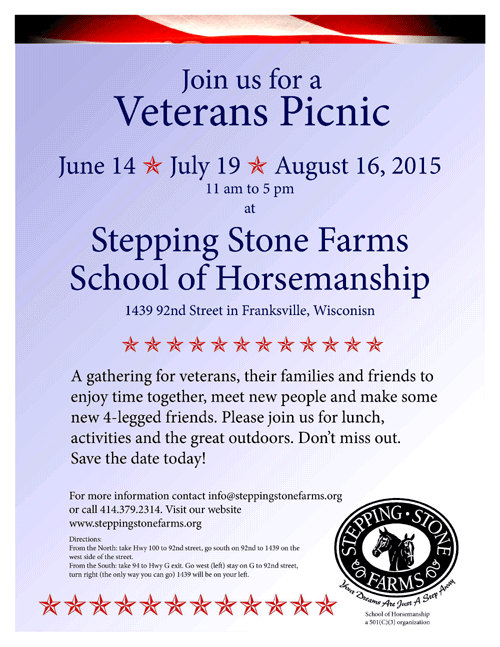 JUNE 18-21, 2015
Commander Bob Shappell announces his 2015 Spirit Run.
His goal is to raise $59,600.00 this year for the Legacy Scholarship Fund, which equates to $1.00
from every Legionnaire. It will be a three day, 700 Mile Motor Cycling Event that will begin in
Mequon, circling the state, and ending at the 2015 King Day Celebration.

August 6-9, 2015
An event marking the 50th anniversary of the Vietnam war, will be held at the Dane County Memorial Coliseum,
in Madison, Wisconsin. The four day event will feature Madison's first installation of the Moving Wall, a 1/2 scale
replica of the Vietnam Wall Memorial in Washington, DC, an American Legion motorcycle escort of
the wall as it travels to Madison, live entertainment, and Veteran information.
For Event Information Or To Become A Sponsor Please Contact:
Julie @ salutetothefamilies@yahoo.com

PRINT OUT THE SPONSOR FLYER


CLICK HERE
to print out the sponsor flyer below.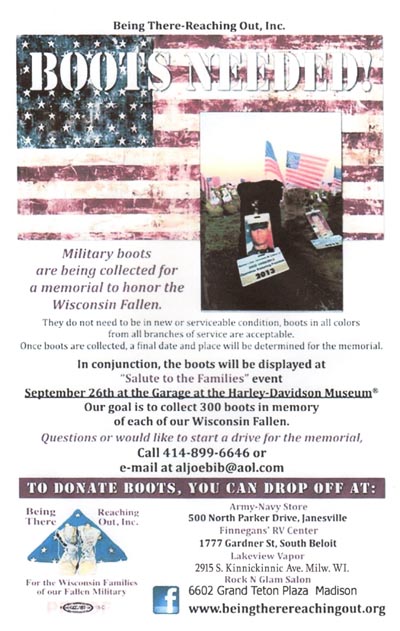 Veterans-Military Reunions & Events
E-mail Doc



Sites By Jeff Dentice (Doc)