"TO HONOR THE DEAD-BY SERVING THE LIVING"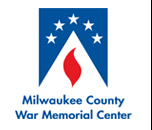 Naomi Horwitz
10-30-2014
R.I.P.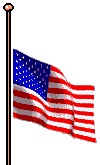 Visitation on Tuesday, November 4th, from 11:00am until the Veteran Recognition Service at 12:30 pm.
A traditional funeral service will follow at 1:00 pm.

In lieu of flowers:
Memorial donations to the Veteran's Day Parade
c/o Marian Center for Nonprofits, 3211 S. Lake Dr., St. Francis, WI 53235
or
Wounded Warrior Project, P.O. Box 758517, Topeka, KS 66675
would be appreciated.
GOODMAN-BENSMAN
Whitefish Bay Funeral Home
4750 N Santa Monica
Whitefish Bay, WI
414-964-3111
www.goodmanbensman.com
If anyone has photos of Naomi, they can email them to: NaomiHorwitzMemorial@gmail.com
We will try to include as many as possible in a video display.


We have lost a wonderful friend and veteran!


2014 Parade Route Map
The 51st annual Veterans Day Parade and Day of Honor will take place on
Saturday, November 8, at 11 am in downtown Milwaukee.
Special guests of honor are the military chaplains.
The honor of Grand Marshall will be shared by seven military chaplains.
CLICK HEREto print out the flyer

CLICK HERE to print out the flyer








Veterans Board of Directors
NEXT SCHEDULED MEETING
October 27, 2014
Board meetings held at the War Memorial Center in Room 413 at 7pm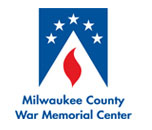 BOARD MEMBERS




Chairman
Leo Lesch

Vice-Chairman
Patrick Romero

Secretary
Mike Kandziora
Assistant
Sandi Jenkins

Treasurer
Robert Bolz

Chaplain
Ann Fritsch

COMMITTEE'S

Executive
Leo Lesch

Awards
Bill Goralski

Audit
Larry Henderson

Budget-Finance
Bob Bolz

Constitution-Bylaws
Paul Fine

Web Site - Publicity
Jeff Doc Dentice

Membership-Admission
Lloyd Buttke

Veterans Legislation
Paul Fine

Memorial Day Parade
Joe Campbell

Americanism Awards
Breakfast
Ron Laux

2015 Veteran of the Year
Selection Committee

Vets Day Banquet
Paul Fine

3rd of July Fundraiser
Ron Laux

Wisconsin POW-MIA Day Rally

Wisconsin National POW-MIA
Recognition Day Rally
Hales Corners, Wisconsin
SEPTEMBER 19, 2014





Vietnam Veterans' Memorial
If you would like to purchase a personalized
brick, call the War Memorial Center at
(414) 273-5533

WWII Records Archive
Now Online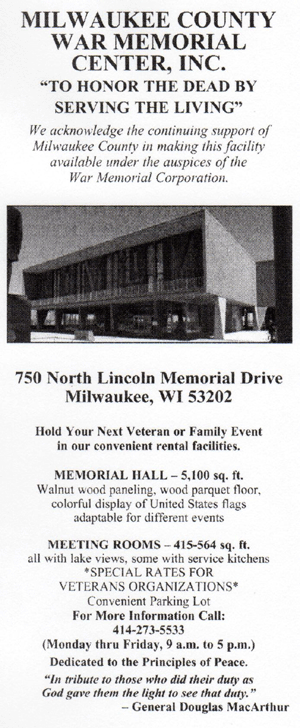 CLICK HERE to print out the Friends form below

CLICK HERE to print out the order form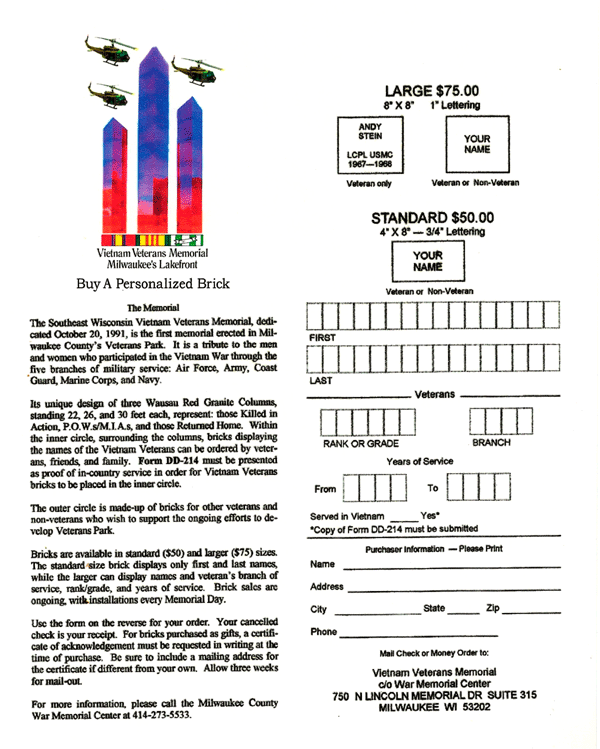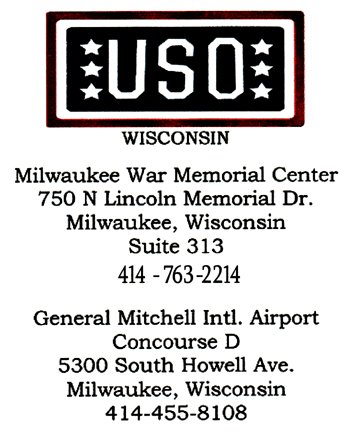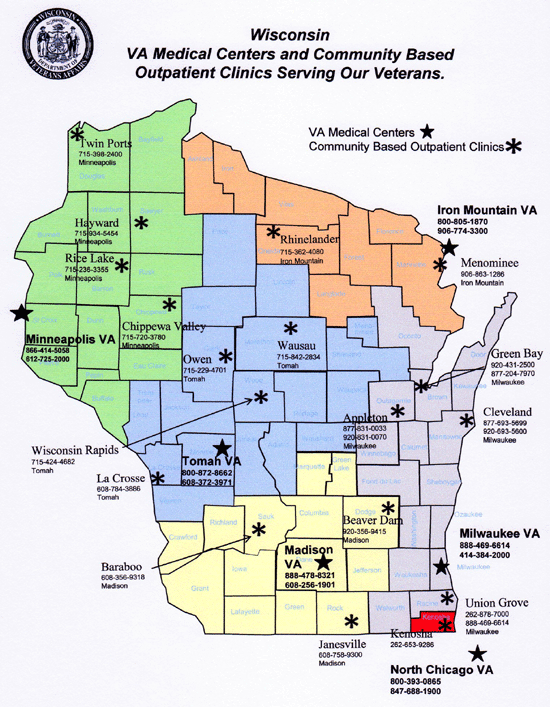 LINKS TO OTHER SITES
Dept. of Veterans Affairs
Fallen Warrior Statue
Burial/Memorial Benefits
Arlington National Cemetery
TOMB OF THE UNKNOWNS
Wi. Dept of Vets Affairs
DISCHARGE DOCUMENTS (DD-214)
NOW AVAILABLE ONLINE!
The National Personnel Records Center (NPRC)
has provided the following website for veterans or their next of
kin to gain access to their DD-214 online: http://vetrecs.archives.gov/

Wisconsin Veterans Medical Facilities
Wisconsin Veterans Home - Union Grove
Northern Wisconsin Vets Memorial Cemetery
Central Wisconsin Vets Memorial Cemetery
Southern Wisconsin Vets Memorial Cemetery
COUNTY VETERANS SERVICES LOCATIONS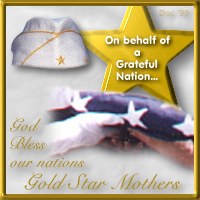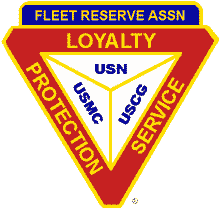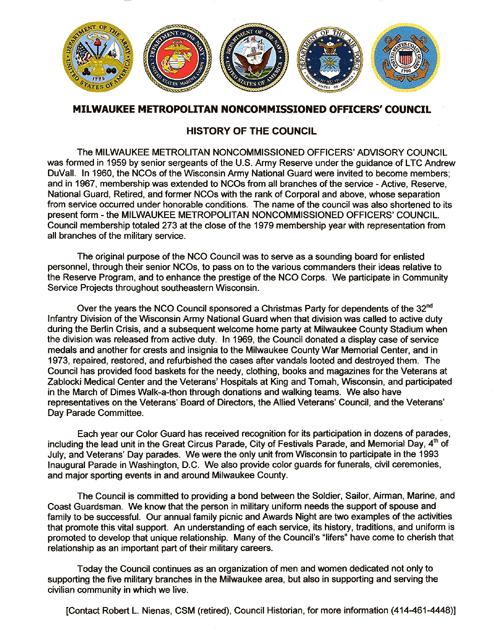 eVetRecs
Request Copies of Military Personnel Records
Welcome to our online military personnel records request system.
Use our system to create a customized order form to request information from your,
or your relative's, military personnel records. You may use this system if you are:
A military veteran, or Next of kin of a deceased, former member of the military
The next of kin can be any of the following: surviving spouse that has
not remarried, father, mother, son, daughter, sister, or brother.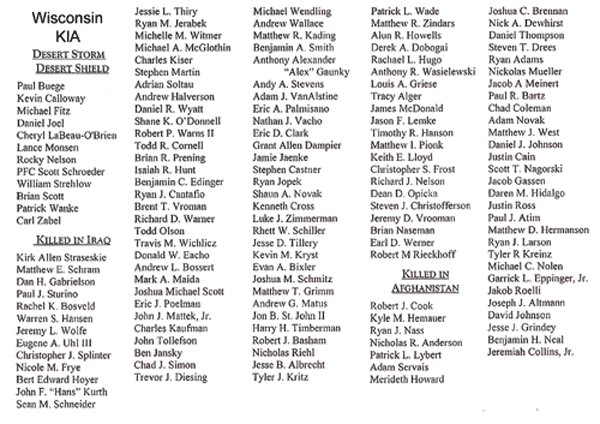 Wisconsin Women Veterans' Clinics
Women Veterans - Ask for the Women's Health Clinic when you call.
Madison [Middleton VA Hospital] ….. (608) 256-1901
Milwaukee [Zablocki VA Medical Center] ….. (414) 384-2000
Tomah [Great Lakes Health Care System] ….. (608) 372-3971
Minneapolis, MN [Minneapolis VA Medical Center] …..(612) 725-2000
Iron Mt., MI [Iron Mountain VA Medical Center] ….. (906) 774-3300



E-mail Doc To Post Your Organizations Events


Sites Below Created By "Jeff Doc Dentice