VETERANS LEGISLATION



2015 Legislation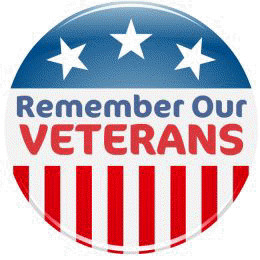 SAV Act Reintroduced in 114th House and Senate
The Suicide Prevention for American Veterans (SAV) Act, a bill that the VFW strongly supported last
Congress, has been reintroduced in both the House and the Senate. This critical legislation would begin to
address the crisis of veteransí suicide by allowing VA to hire more psychiatrists, collaborate with local non-profit
mental health organizations, and expand successful peer support networks. Taken up late last year, the SAV Act
failed to pass due to Senate procedural difficulties, despite broad bipartisan support. The VFW will work closely
with the billís sponsors, Representative Tim Walz (D-Minn.) and Senator Richard Blumenthal (D-Conn.) to
ensure that the SAV Act remains a top priority for the 114th Congress.

Veterans Choice Program
January 05, 2015
The Choice Program is a new, temporary benefit allowing some veterans to receive health care in their
communities rather than waiting for a VA appointment or traveling to a VA facility. A veteran must have been enrolled in
VA health care on or before Aug. 1, 2014, or be eligible to enroll as a recently discharged combat veteran within five
years of separation. Also, a veteran must also meet at least one of the following criteria: (1) be told by his/her local
VA medical facility that he/she will need to wait more than 30 days from his/her preferred date or the date medically
determined by his/her provider; (2) the veteran's current residence is more than 40 miles from the closest VA
health care facility; or (3) the veteran faces a geographic challenge that presents a travel hardship. To use the Choice
Program, veterans must obtain preauthorization from the national call center at (866) 606-8198. For more information,
visit the Veterans Choice Program website at www.va.gov/opa/choiceact/.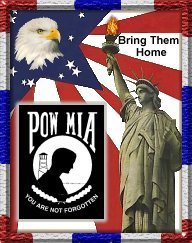 Department of Veterans Affairs
Secretary Robert A. "Bob" McDonald
http://www.va.gov
The Committee's mailing addresses are:
House Committee on Veterans' Affairs
335 Cannon House Office Building
Washington, D.C. 20515
U.S. Senate Committee on Veterans' Affairs
412 Russell Senate Building
Washington D.C. 20510
HOUSE VETS AFFAIRS COMMITTEE:
http://veterans.house.gov/
SENATE VETS AFFAIRS COMMITTEE:
http://veterans.senate.gov/
Wisconsin
Assembly Vets Committee
Senate Vets Committee
Illinois
Senate Vets Committee
House Vets Committee
Iowa
Senate Vets Committee
House Vets Committee
Minnesota
House Vets Committee
Senate Vets Committee