$199.00 + Shipping-Handling
All profits we receive go to fund our presentation of the Fallen Warrior
to the familes of the Fallen and to other Military/Veterans Charities.
Ralph Brooks
Chairman, Memorial Committee,
Four Lakes Detachment, Marine Corps League
2380 Lisa Lane
Madison, Wisconsin 53711



608-217-1854
Visit The Link Below-Or email Ralph
If you place an order-Tell them Doc Dentice sent you!
http://veteranstore.us/
The Statuette comes in a Specially made box.
Its for the Fallen from all Wars!
Truly a great way to Honor a loved one.
VFW's and Legion Posts are ordering them to place at their Posts in Honor the Fallen from their town.
The Brass plate that comes with the Statuette can be engraved with names.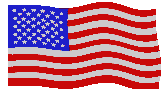 Navy/Marine Reserve Center-Madison, Wisconsin


Fallen Warriors Memorial


Sites Created By "Doc" For All Military/Veterans