New Glarus, Wisconsin

Winterfest Schedule of Events






EVERYONE IS INVITED
WWII - KOREA - VIETNAM - DESERT STORM - BOSNIA
SOMALIA - GRENADA - ENDURING FREEDOM - IRAQI FREEDOM
ALL MILITARY WOMAN - DOUGHNUT DOLLIES - ALL PATRIOTIC PEOPLE
OPEN TO THE PUBLIC THE ENTIRE WEEKEND


YOUR INVITED TO PARTICIPATE IN THE WINTERFEST PARADE

MARCHING UNITS / FLOATS / BANDS / ETC
Contact: Ron Lewis



WINTERFEST INFORMATION
RON LEWIS 608-712-4532 Days - Event Info
BILL HUSTAD 608-527-2942 - Dinner/Dance Info


This Is The Only Veterans/Patriotic Festival Held In
The Middle Of Winter Anywhere In The U.S.
New Glarus Is A Swiss Town That Is Just S/W
Of Madison,Wisconsin. Everyone Is Welcome To
Attend And Be Apart Of This Fantastic Weekend.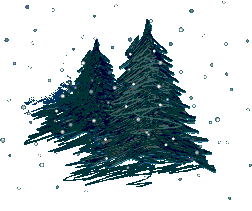 NEW GLARUS, WISCONSIN
A Swiss community known for itís festivals year round.
What makes Winterfest special, is that its held in January in the Winter of Wisconsin.
Dress For The Weather. Motels, hotels, and bed and breakfasts, are within walking distance of everything.
There are plenty of gift shops, restaurants, bars, to keep you entertained.
Walk to get where you are going and leave your car at the hotel until you leave.
You will have a fun filled weekend, at the Winterfest Veterans/Patriotic festival.
New Glarus Brewery Tour: Get together for a tour, and some fun at the New Glarus Brewery. Call : 608-527-5850.



Chalet Landhaus Inn Online Reservations
E-mail chalet@chaletlandhaus.com
Hotels / Motels
Chalet Landhaus Inn 800-944-1716 or 608-527-5234
Swiss Aire Motel 800-798-4391 or 608-527-4391
***********************************************************************************
If you would like to receive the Winterfest newsletter.
Contact: Ron Lewis 608-712-4532 Bill Hustad wfhus1@tds.net
Note: Early reservations names will be put into a door prizes which will be announced at the Banquet.
DRESS FOR THE WEATHER AND WEAR
YOUR CAMMIES-FIELD JACKETS-VETS JACKETS ETC.
THE TEMP IS USUALLY FROM 50 DEGREES+TO 0 DEGREES - NEVER CAN TELL
THIS IS ONE HECK OF A FESTIVAL-REUNION
"EVERYONE IS INVITED"
PARTY / DANCE / FUN / FRIENDS / CABIN FEVER GETAWAY
THEN COME TO NEW GLARUS FOR A GREAT WEEKEND
FUN - FRIENDS - CABIN FEVER GETAWAY
This Reunion Site Courtesy of Doc Dentice
Email Doc



Sites Below Created By Doc Dentice