PAGE 1





Click on Doc's Veteran's Events Page
If you have a Veterans Events flyer you want posted
Email Doc



All Upcoming Reunion's & Events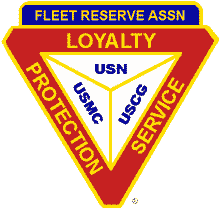 The Touch Of An Angel-Vietnam Nurses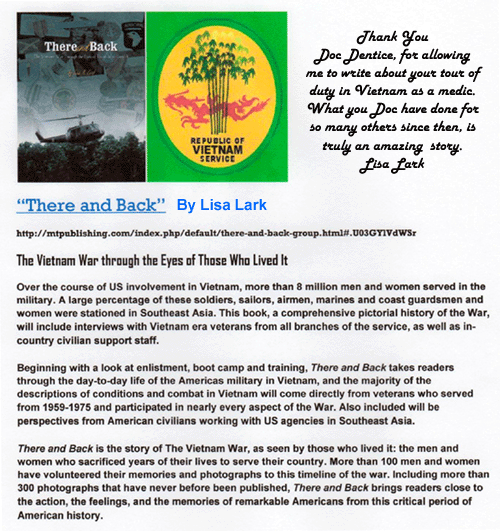 CLICK ON THE GRAPHICS AND LINKS BELOW TO ENTER THOSE WEBSITES
You Can Also Use Your Cell Phone to Scan In The Info Below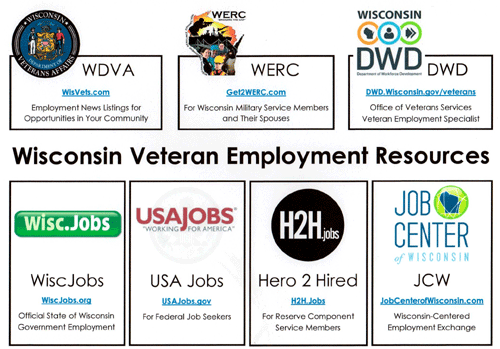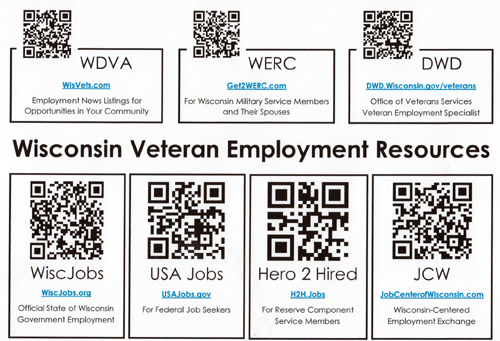 Toxic Vets - The Poisonous Legacy of Ft. McClellan


HR 411 Ft. McClellan Health Registry Act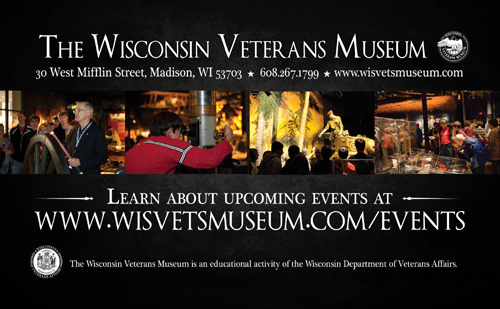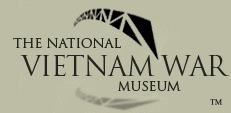 Wisconsin Veterans Education Portal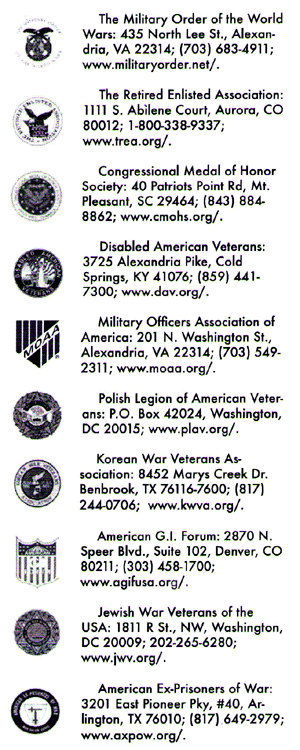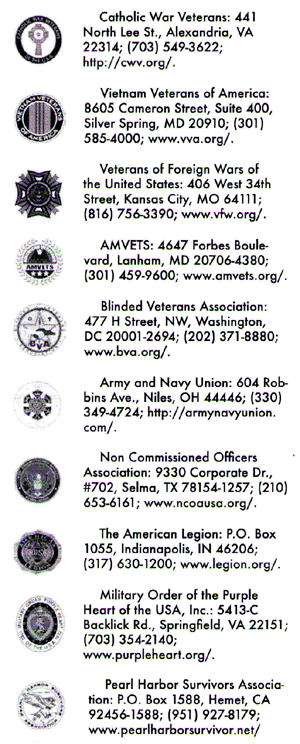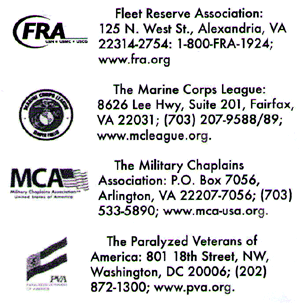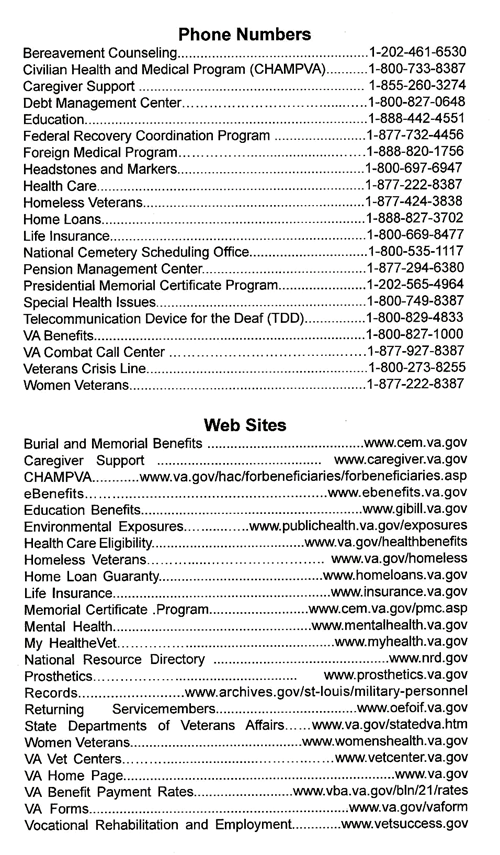 The National Association of Destroyer Veterans


MILWAUKEE VETERANS ACUPUNCTURE
MILITARY STRESS RELIEF PROJECT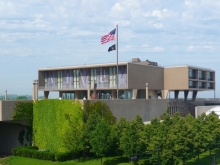 New Interactive WWII Site
Its a step back in time..Live footage from all the battles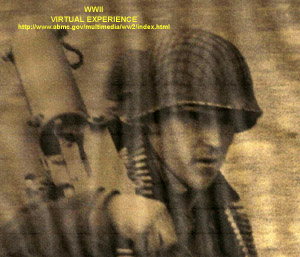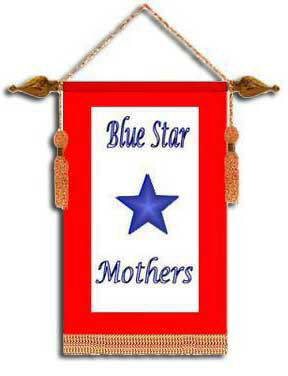 Blue Star Mothers of Southeastern Wisconsin Chapter #2
Lao, Hmong and American Veterans Memorial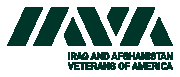 Veterans Wisconsin Education Portal

Veterans Employment Information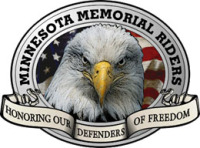 STEPS N STAGES, Inc.
Our agency will provide transitional housing and permanent housing for women veterans.
This house length of stay is determined on an individual basis depending upon circumstances and requirements.
For women veterans and their dependents. Services and support provided will include:
VA Claims Assistance
Job Search Assistance/Referral
Transitional Housing for Homeless Veterans
Mentoring/Life Coaching
Assistance with Discharge Upgrades
Financial Literacy Classes
Transportation to VA for medical care and treatment
Peer counseling and support groups

2nd Battalion 1st Infantry 196th Light Infantry Brigade
LOOKING FOR OUR 2/1 BROTHERS
Americal Division Veterans Association




Project Preserve and Honor
Honoring America's heroes who served their country in support of the Global War on Terror
A virtual place for loved ones and friends to both locate the graves of the fallen, and reflect on the memory of their sacrifice.




Underwater Travel of Submarines
Submarine History
Submarines in the United States Navy





Connie Rogge - In Wisconsin Cell # 608-208-0548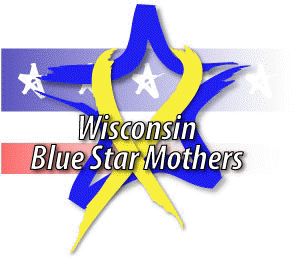 We are committed in our role as a Vietnam Veteran Liaison and toward the healing of
Vietnam Veterans, and the continual building of relations between Vietnam and the United States.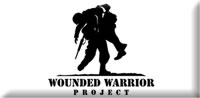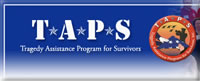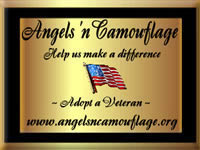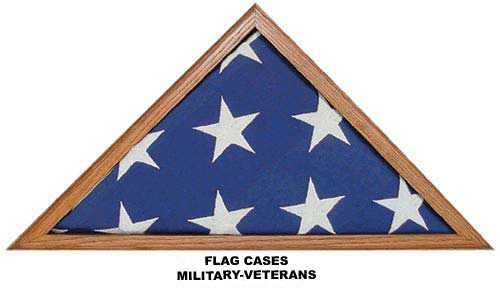 Flag Cases, Flag Display Cases by Everlife Memorials




"Fields of Honor"
Military Veterans Museum
Oshkosh, Wisconsin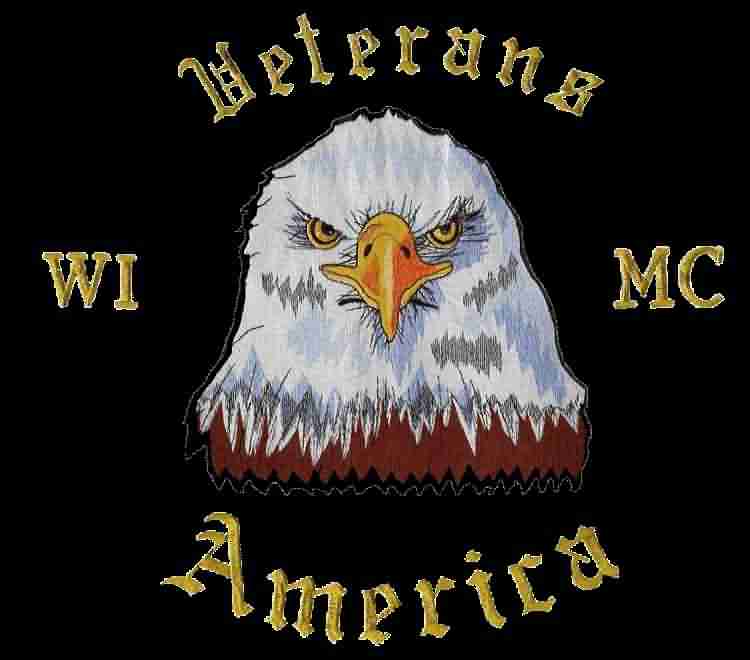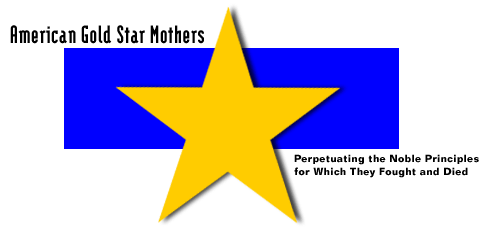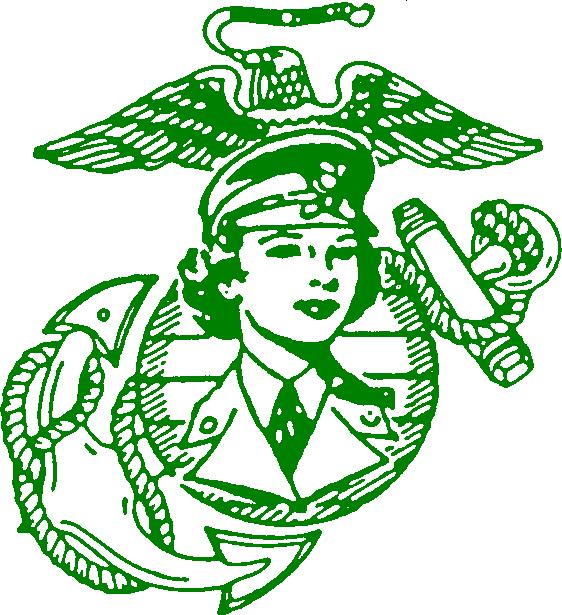 Women Marines Association
Our national newsletter can be found at:
http://www.womenmarines.org/downloads/V30No1Final.pdf
Also we have the Area 4 website of WMA that covers
AREA #4, Michigan, Ohio, Indiana, Illinois, Kentucky
http://www.jocokyroots.com/area_4_news1.htm
You can check out my area newsletter for Michigan at:
http://www.jocokyroots.com/Jan%20o5.pdf

Helping Veterans Find Other Veterans
A NEW website is being released to the general public for helping veterans locate missing friends.
www.veteransalumni.com is now ONLINE.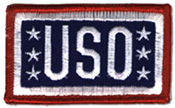 The USO mission is to provide morale, welfare and recreation type services to uniformed
military Personnel.


Stars and Stripes provides a broad coverage of issues important
to veterans and their families.