Doc
Thank You
The 1st ever Miller/Coors Veterans award was presented to you on
Veterans Day November 11, 2010. You truly deserved the Honor my brother!
You have gone above and beyond in helping our Veterans.
28 years I have known you, and 28 years you have been doing
Vets work/events in the VA hospitals-Vets homes-and in the community.
For 34 years you have worked at Miller Brewery doing Vets
work and getting the brewery on board as a supporter.
Glad to have been there to watch you receive the award.
Proud To Know You As A Friend
Gary Wetzel & wife Kathy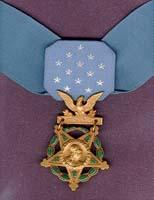 (Congressional Medal Of Honor Recipient)


Doc
Thanks Brother..!!
Every Combat Soldier Loves a Medic...
And we all Love you Brother..
Sammy L. Davis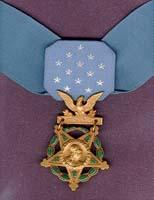 (Congressional Medal Of Honor Recipient)


Encourage America
Salutes Jeff "Doc" Dentice
By MKurta
Our Salute goes out to Spc. E-5 Jeff "Doc" Dentice.
Jeff served as an Army medic in Vietnam.
He served in South Vietnam in the Cu-Chi area, risking not only his life but also saving the lives of others.
He gave proud service to the 25th Division "Tropic Lightning" in Vietnam.
Jeff is proud of his children and the veterans he serves everyday.
Jeff "Doc" Dentice is an "Everyday Hero" and actively supports the Region 4 U.A.W Veterans....
Encourage America Team salutes YOU for your your dedication and service
and certainly for making a difference here and at home in Wisconsin! We salute YOU!
Milwaukee WI


Hey Doc
This is Shawn, from Cedar Rapids and I am just writing to let you know that
I am happy to hear that you are"coming back to us from Vegas," not that you ever left us in spirit.
I just returned from another great spring conference in Ottawa
and I can't wait to see you again, truly missed ya.
Good Luck on your travels back to Wisconsin and Godspeed.

Best Wishes to DOC, a Special Veteran and to his Family!
Thank you to all Veterans. We appreciate you.
Sharon P-B and Students
Lincoln Ave.18th St.School
Milw.Wi.


Doc
This is a truly BEAUTIFUL Vets site, It's just amazing ! ! !!!!!
I served in WW11, and Korea in the military.
In Vietnam I was a line Captain flying for a company known as Air America.
(As you probaly know we were owned by the CIA).
I had the pleasure and honor to fly many of the military on many occasions.
Actually many times I felt as one of them.
For give me I just had to say this. Cheers, Jack Thompson.
(airamerica@charter.net)



Dear Doc,
First off, I would like to thank you for your wonderful and informative
Veterans Website. Both of my parents were in the war (they met
in-country in 1967 and were married a year later) so I really appreciate
reading about other's experiences and trials through the war. I grew up
hearing all about my parent's experiences, so I honestly feel very close
to the Vietnam War and its veterans. Thank you for your service. My
reason for this letter is about your "Donut Dolly" site which
discusses the Red Cross girls' work in the war. My mother, Glenna
(Sheeran) Terrell was a Donut Dolly from 1966-67 with the 4th ID, 25th
ID, and finally the 1st ID. As I looked through the site, I was amazed
to find a picture of her serving coffee to some of the troops in Cu Chi,
were she was originally stationed. She had never seen that picture and
I still can't believe I just happened to come across it on your site. (I've
attached the picture from your site as well). She is very interested in
contacting some of her old "war buddies", so any information you have on
this, we'd really appreciate. Thank you again for your site, I am as
always very appreciative of you and all of the veteran's service to our
nation, especially during such a turbulent time in our history. I hope
that my generation is as committed to service as yours was. Thank you again.
V/R
CDT LT Casey Terrell
AR
Class of 2004
USMA
For Country and Corps


DOC has put together a truly remarkable site.
Indeed, All Veterans can easily use this site to keep abreast of upcoming events, both in
Wisconsin and nationally, because this site does not skimp on a fantastic wealth of information.
Highly tasteful special effects are blended with pictures and text in a way that only a combat medic
could have conjured up to provide the viewer with a rather overwhelmingly powerful experience.
Numerous links are also provided and the background music is bound to bring back memories as well.



Yours Truly
VIETNAM WAR MUSEUM Chicago IL Saigon Joe
DOC
Hi, on behalf of Local 718 Veterans' Committee,I would like to commend you
on a Great website.Our delegate to the Region 4 conference, Gene Schaefer suggested, no
insisted that I check out this website, and I wasn't disappointed. Although we are small in
number, we try to participate in the activities of most of the committees in Region 4, i.e. fund
raisers, Stand Down, or whatever. If we can assist in anyway feel free to call on us.
Gene Schaefer, our chairperson can be reached thru me, Hardin Robinson, at this e-mail address;
hrobin2569@aol.com. In Solidarity, Local 718 Vet. Com.
From: Baltimore, Md
Comments: Discovered you thru the UAW email listings. Very nice website.
Glad to see our POW-MIA'S are still being remembered and supported. Keep up the good
work. Sharma Denner uaw local 239 Baltimore, Md
Doc:
I was impressed with YOUR Veteran Web Site. I was moved to tears,
as I spent almost an hour visiting your site, and the web links. I am honored
to add your site to our Local UAW Veterans Page. Visiting your site has made my
day, it has brought back found memories of my service time. I am in the
beginning stages of web design. I put together our Local web site, as a way
of keeping our veteran members informed. Once again thank you for the
opportunity to link to your site. God Bless you brother. Welcome Home!!!
Fraternally yours,
Richard M. Magner
Doc
Tom and I were surfing your site this morning. What can I say? It is
so beautiful and me being the emotional person that I am, tears
immediately filled my eyes. It is certainly visible and "I can feel"
just how much vets, their issues, and your contributions to the UAW
means to you. Thank you so much for your efforts to our justly cause.
Tom has talked and talked about his New Glaus trip. I am so happy that
he went and enjoyed the weekend so well. Looks like this will be a
yearly trip. Hope the gang that goes with him will get bigger each
year. I'd like to go along too since I accompany Tom to a lot of vets
stuff but I also like the idea of "boys weekend" out.
Thanks Doc for all you have contributed and sacrificed for me. Thanks
for being a good friend to Tom. Peace to you -- and welcome home.
Joyce Broell
DOC
Hi, My name is Pat Mullholland from UAW Region 9A and I am the Veterans Chairman of that region.
I am out here in Arizona with my friend Jerry Pujat, a retired GM employee, surfing the net
and wanted to say what a nice site you have for the veterans of UAW Region 4.
Keep up the good work. Hope to see you next week at the CAP Conference in Washington, DC.
Yours in Comradeship and Soldiery,
Pat Mulholland Jerry Pujat
DOC
I just returned from my first visit to the REG 4 website.....I just
never expected to see a "BREATHTAKING" presentation such as
this! You absolutely knocked me out! I am so PROUD of you and our REG 4
organization ------- I am so very motivated to spread the word on your
magnificant job. You do a fine job "My Friend" in all that you do and are
involved in, you are a true "Patriot".
Victoria Russell
HEY DOC,
WHAT A FANTASTIC WEBSITE! WELL DONE....
WE, HERE AT LOCAL 5285 (MT. HOLLY, N.C.), JUST RETURNED FROM THE
CONFERENCE IN ATLANTA LAST WEDNESDAY & THURSDAY. LOCAL 882 IN
HAPEVILLE, GEORGIA HOSTED THE TWO DAY EVENT WHICH INCLUDED PARTICIPATION
BY THE DELEGATES IN THE ATLANTA VETERANS DAY PARADE. LOCAL 10
(DORAVILLE, GEORGIA) ENTERED A UAW VETERANS FLOAT AND LOCAL 5285'S COLOR
GUARD WAS HONORED TO LEAD THE UAW CONTINGENCY.
IN SOLIDARITY, DEREK SUDDRETH-CHAIR, VETS COMM.
Jeff,
A brief note to tell you how much I and many of my friends appreciate all
that you are doing to keep us Vietnam Veterans and our family and friends
informed. Your Vets site is one of the top 10 in the country.
Thank You and God Bless,
Joe Campbell
Doc
Once again, I say "THANK YOU" for maintaining this wonderful sight not
only for Region 4 and UAW Veterans, but for all Veterans.
You do a fantastic job!
The minute something happens, you have it on your page for everyone to see.
You are man with a special talent.
Thanks Clara

Awards Presented To Jeff Doc Dentice

Sites By "Jeff Doc Dentice