AWARDS / LETTERS TO "DOC"
A special message to Jeff Dentice(Doc) Muskego,Wisconsin.
Thanking you for your efforts in saving the lives of those I knew
after the rocket attack at CuChi Vietnam at the 125th Signal Co.in early
1968 on the perimeter. You were the only Medic that came from the 25th Med Bn.
after the call for help. You treated the badly wounded, and there were many,
and you evacuated them all to the 12th Evac hospital down the road.
They had sucking chest wounds-shrapnel wounds-broken legs and burns,
and you treated them all. You ran right into the bunker that was hit by
a 122 rocket and saw death and smelled flesh burning, and did all you
could to save the lives of my friends. You did this all while we were
still under attack and receiving incoming rounds. You should, in my opinion
have received the Medal of Honor. Its a shame you were not put in for it.
Many men from the 125th Signal Bn. owe you their life, and they and the officers,
should have submitted your name for the Medal of Honor.
Herb Mueller
25th Infantry Division Vietnam
125th Signal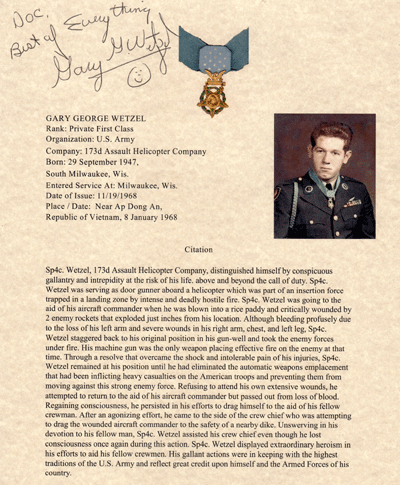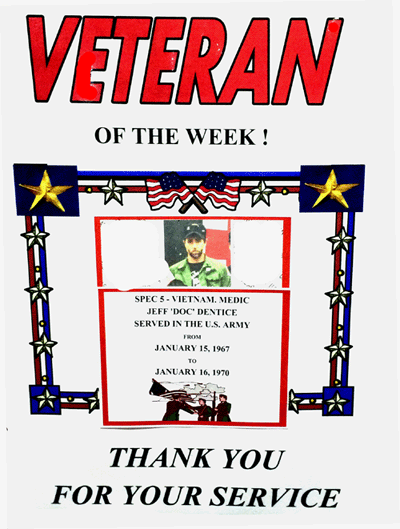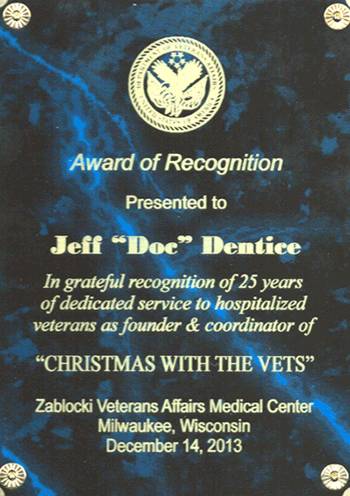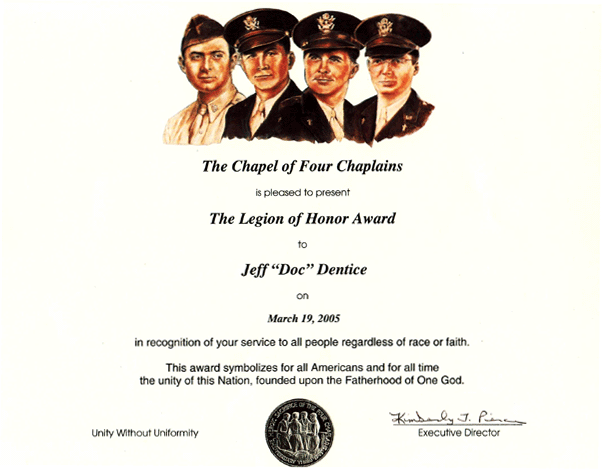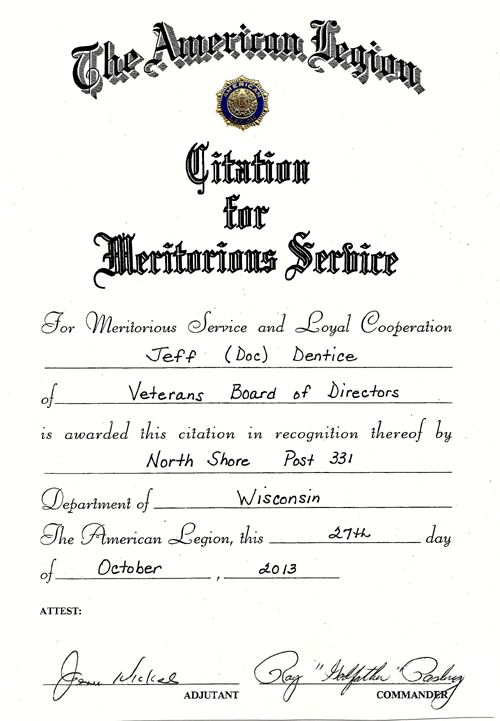 Jeff Dentice was the 1st ever UAW Local 9 Brewery Worker recipient of the New Miller/Coors Tip Of The Sword Vets Awards
This took place on Veterans Day 11/11/2010 at the dedication of the New Veterans Memorial in Miller Valley.
Jeff Dentice became the Veterans laison in the plant at Miller after the Local 9 Vets committee was formed in 1987.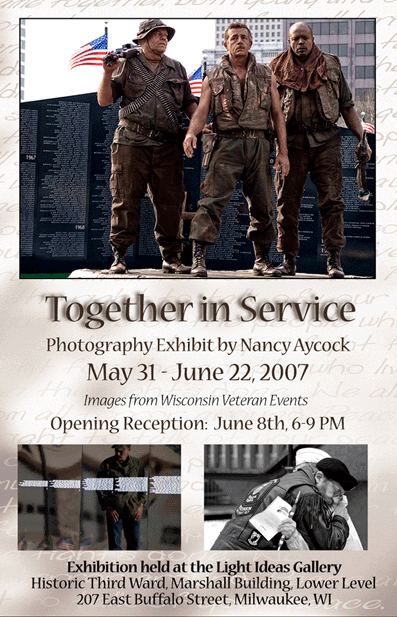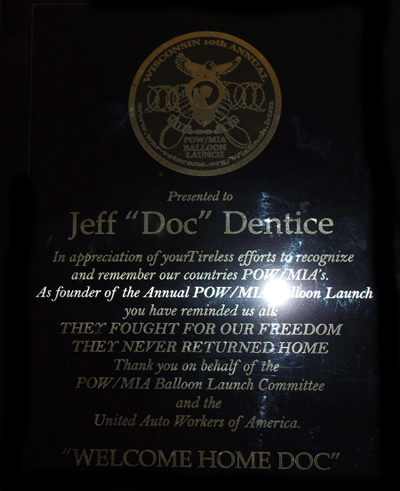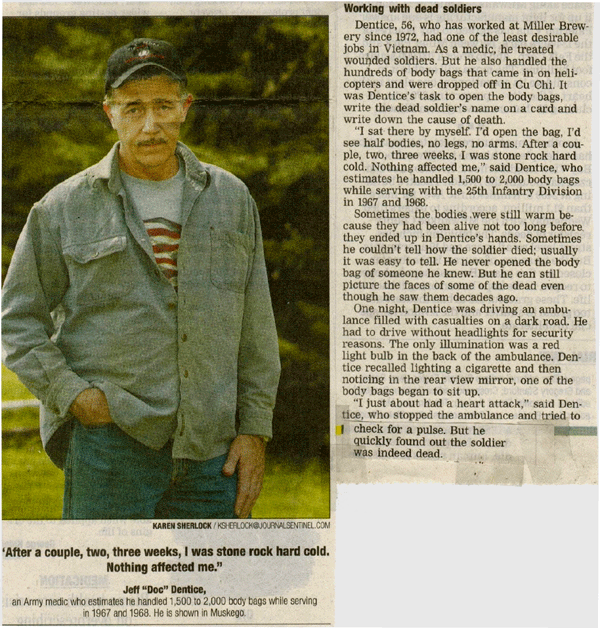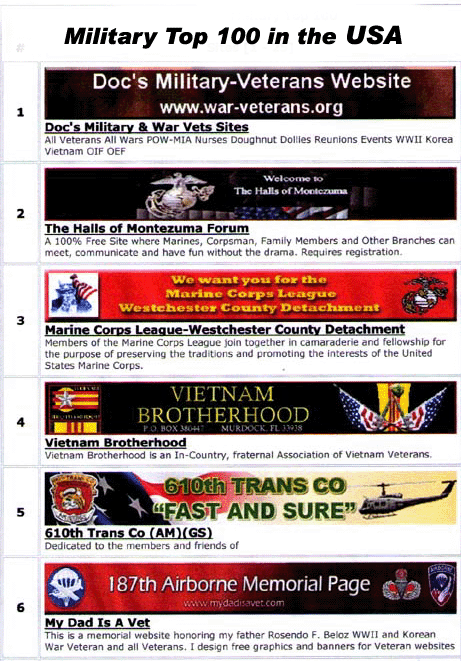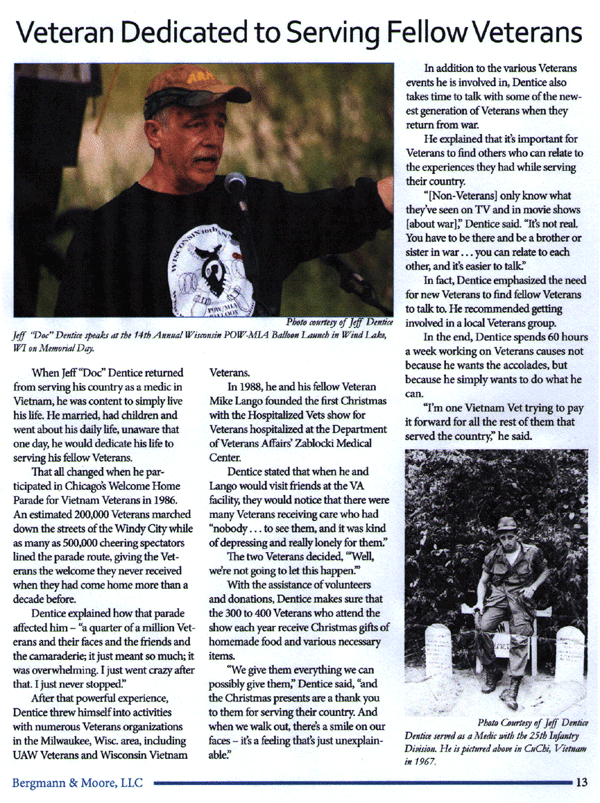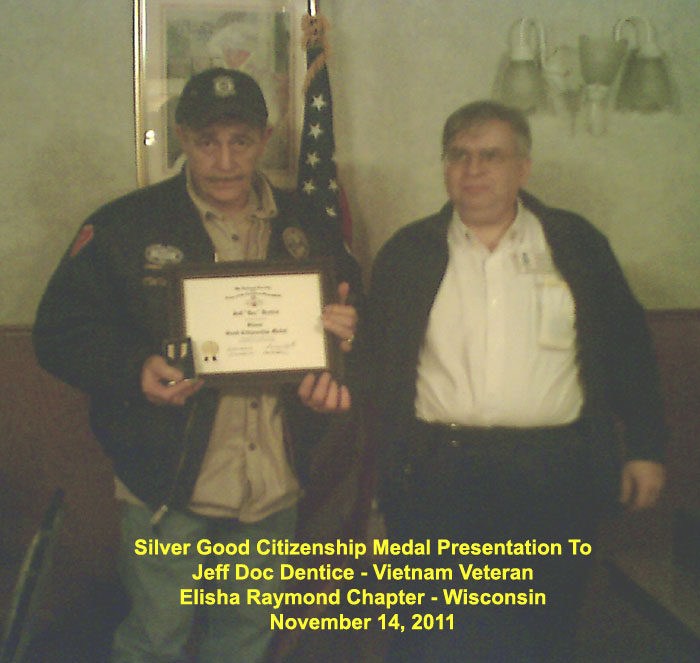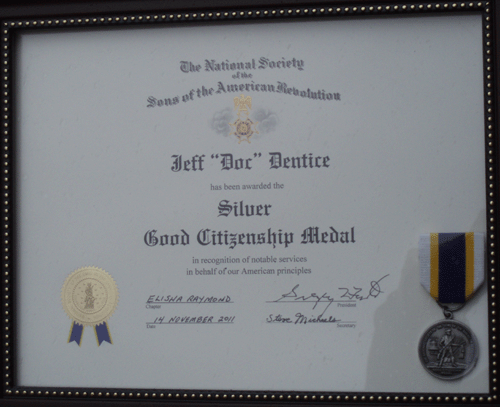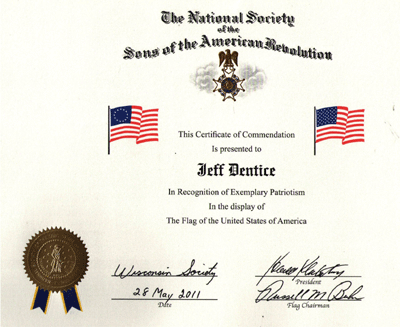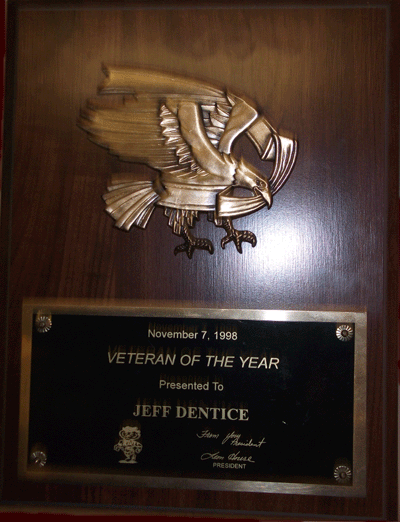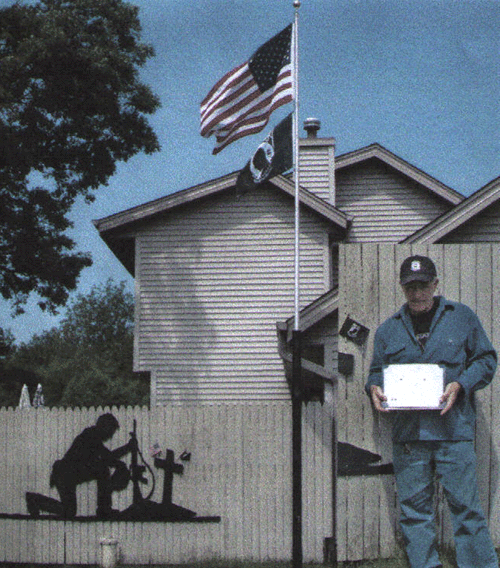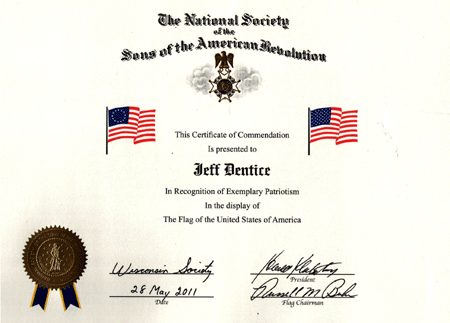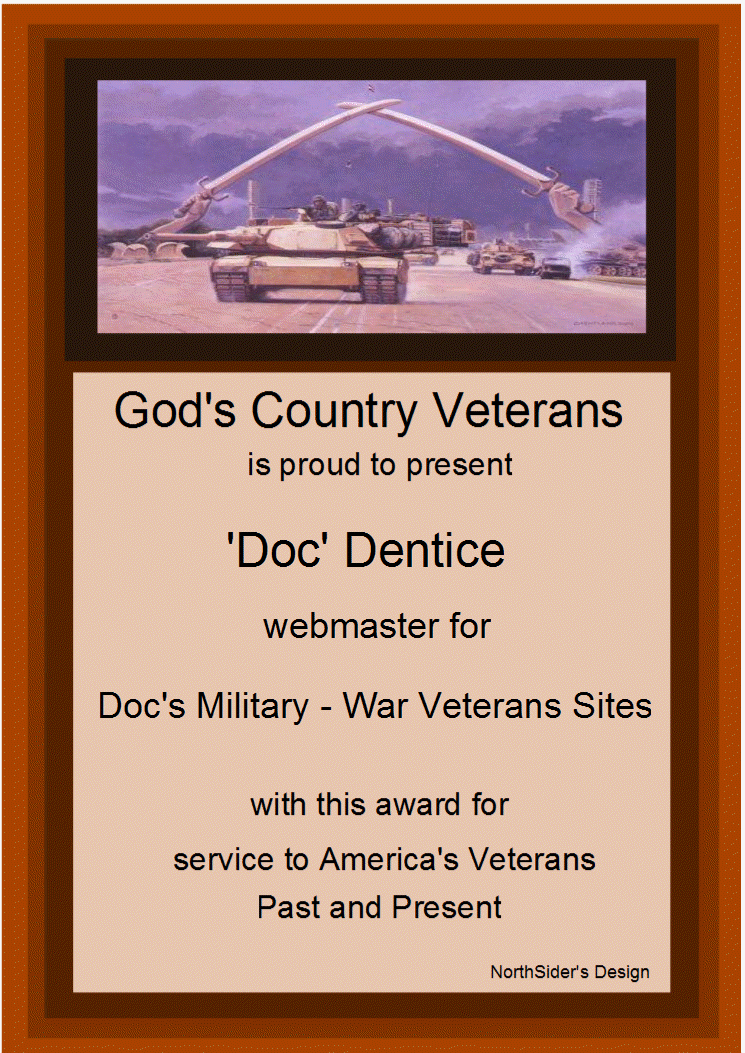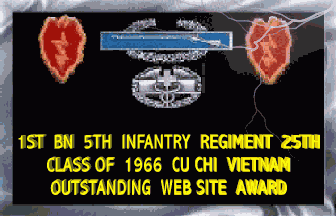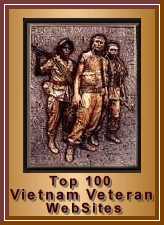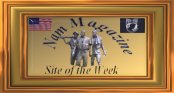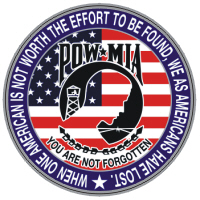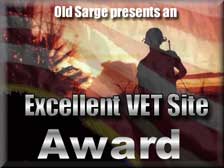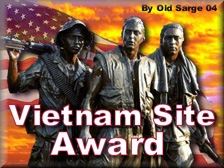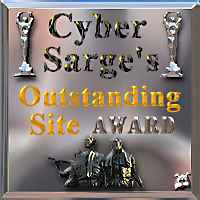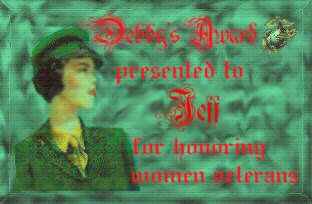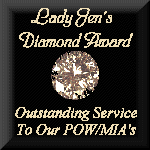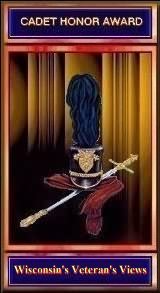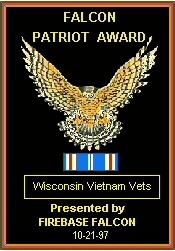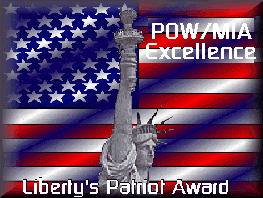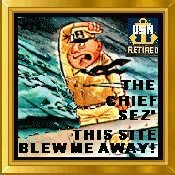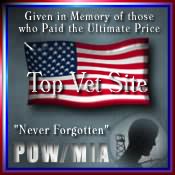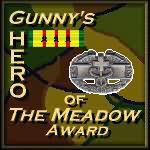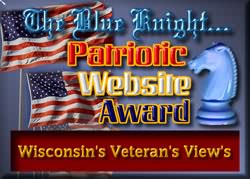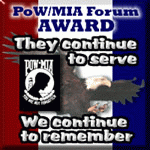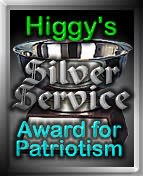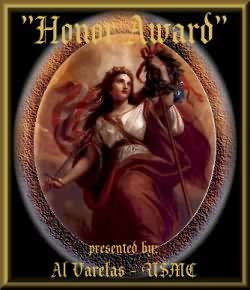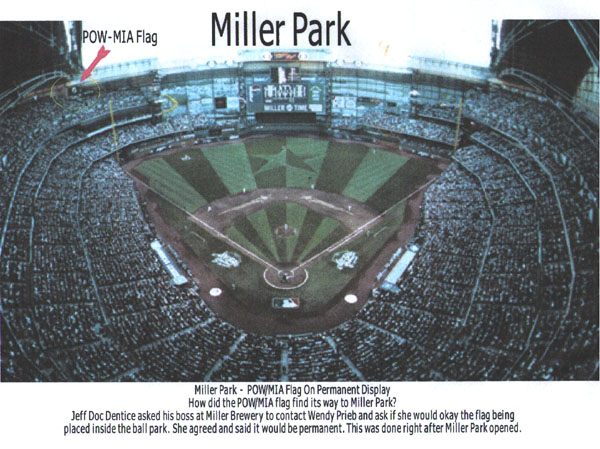 DOCS MAIN VETS PAGE - CLICK HERE


All Sites Below Created By "Jeff Doc Dentice"