Special POW/MIA Song Now Playing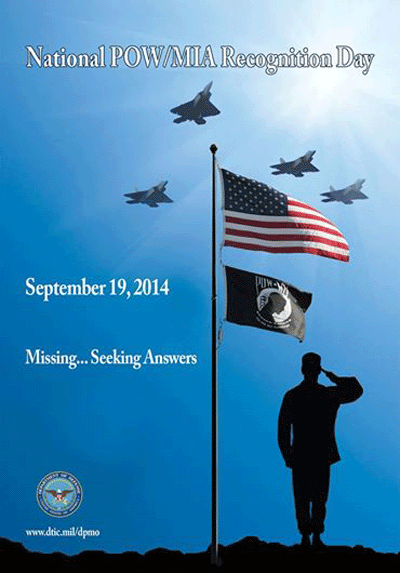 A Nites POW/MIA Watch! 52nd Fighter Wing
September 18-19, 2014
http://youtu.be/8g2i-6StV3o

Thank You
Amvets Post 60 - PVA - Catholic War Vets
AFL/CIO Vets (POW-MIA Signs Donation)
Hales Corners Business'
Cousins Subs - McDonalds
Dairy Queen - Sherpers
Infinity Thrift Shop(Kim)
Combat Vets Motorcycle Group
American Legion Riders
VFW Riders
Patriot Guard Riders
Military Duece (Tony Fisher)


THANKS JOHN BOHN FOR THE GREAT PICTURES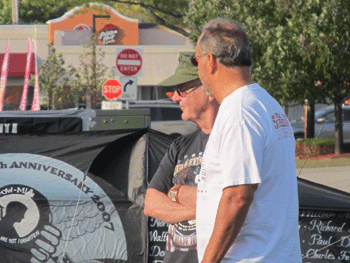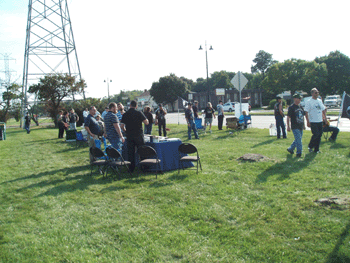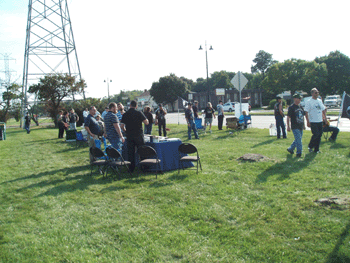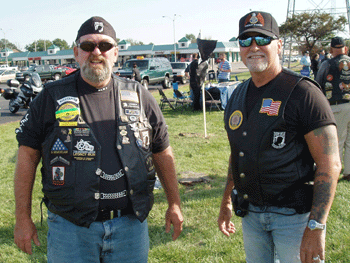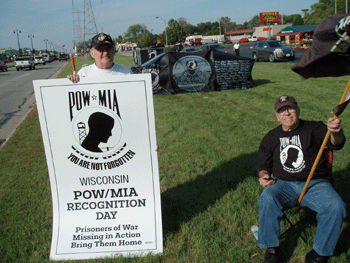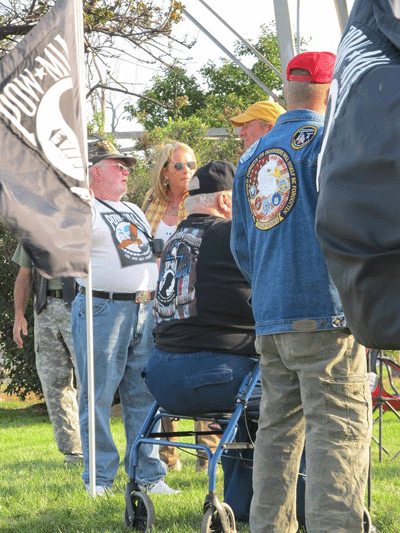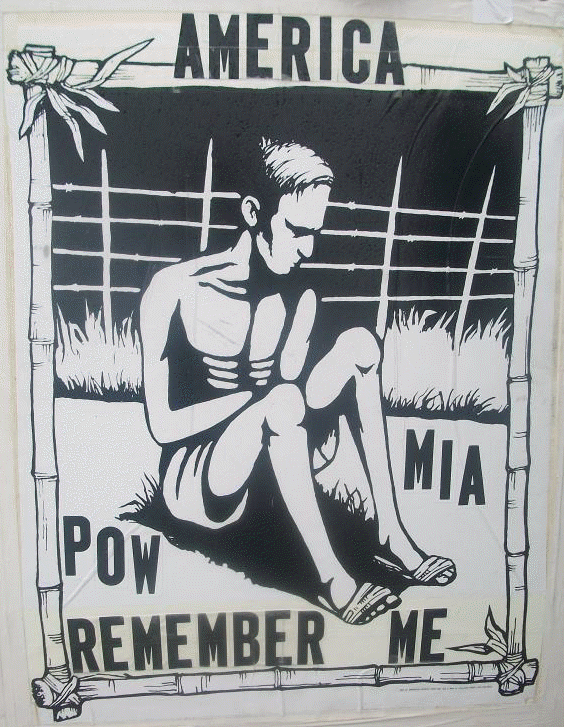 Click On The Logo Above
Tribute By Jeff Doc Dentice - Vietnam Medic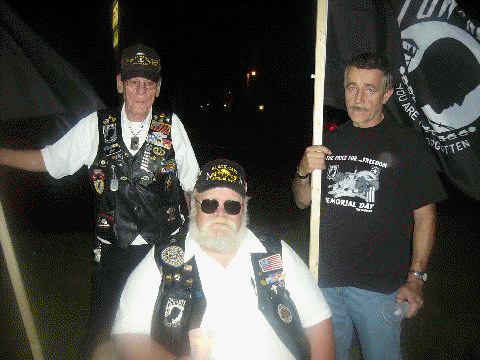 1,642Americans are still missing and unaccounted for from the Vietnam War
Vietnam -1,275Laos - 307Cambodia -53
Peoples Republic of China territorial waters -7
REMEMBER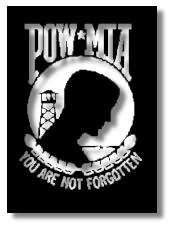 3rd Friday in September is National POW/MIA Recognition Day.
Every US Post Office in the country is required, by law, to fly/post our POW/MIA flag.
If it's not up, make sure they are aware of the law that requires it be posted six days a year:
Armed Forces Day, Memorial Day, Flag Day, Independence Day, National POW/MIA Recognition Day and Veterans Day.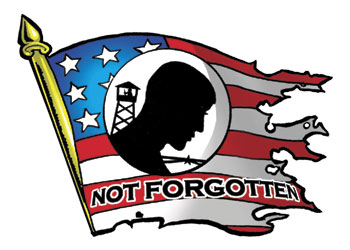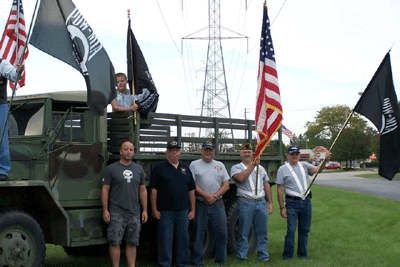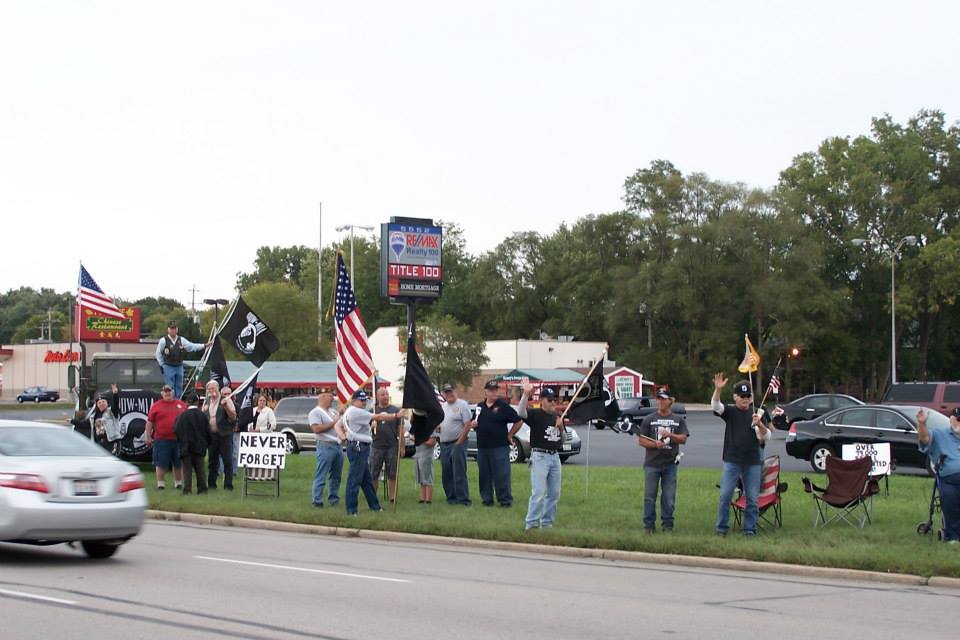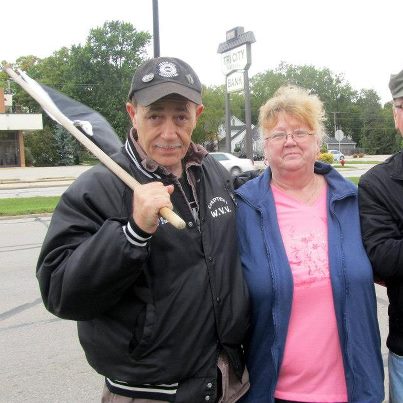 POW-MIA Prayer
Nicki-POW-MIA Rally Founder


We gather here this evening to pay tribute to all of our POW-MIA'S from all wars!
We remember them all tonite. We ask that you remember them as well. Please comfort
the living and be merciful to those that have passed. Send your angels to watch over them, and
their families and friends. Not just today, but each and every day.
Please give them all the strength to make it through each and every day that they are not
home with their loved ones. Give us the will and please bring us the Veterans next year to
help us keep Wisconsin's POW-MIA recognition day going forward.
God bless all the Veterans and keep them safe and out of harms way.
Let them know that I and my family-though we are not Veterans, care so very much about
all of you, and appreciate your service to our country. Eacg and every Military Man and
Women serving, and every Veteran has our respect and admiration.
Please help to bring them home to their families, and keep our politicians in check.
We cannot forget or rest until we have a full accounting for all of them.
"Nicki" and her entire Family thanks all that came to support them.



Special Salute from "Doc" to the 422 Expeditionary Signal Battalion and VFW Post 3396 in Sparks, NV.
VFW Post 3396 member Sfc. David Sousa wanted to do something special for POW/MIA Recognition Day on Sept. 16.
He decided to organize a 5K and 10K run in Kandahar, Afghanistan, where he is stationed, as a way to
remember and honor his fellow comrades who suffered as POWs or who never returned home.
This is a 1st ever in remembering our POW-MIA'S.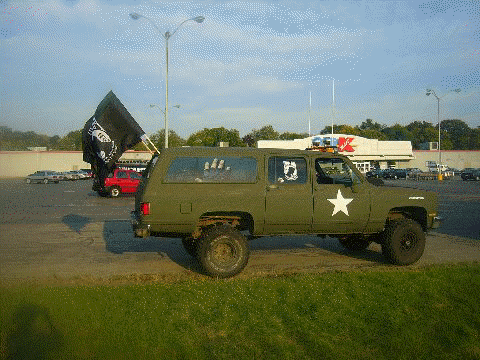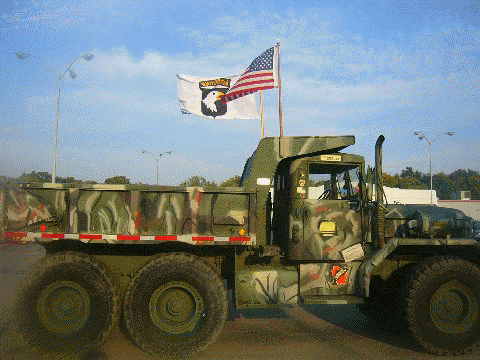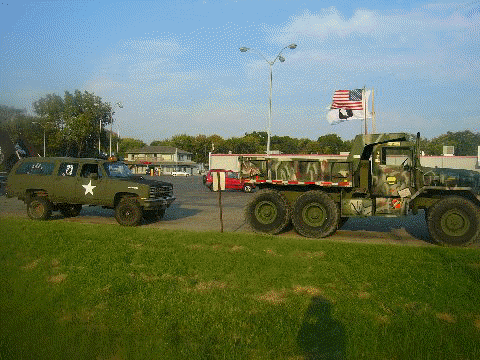 POW-MIA Candlelight Vigil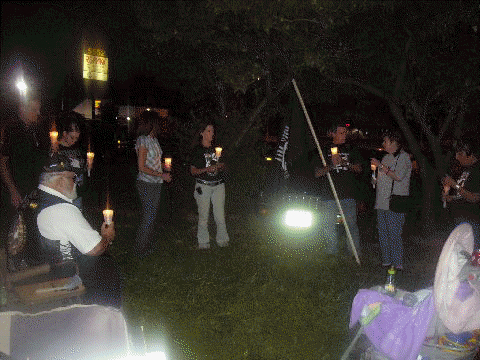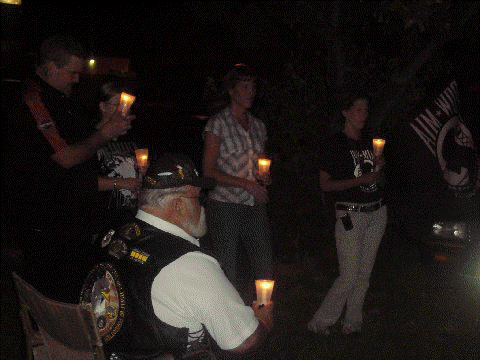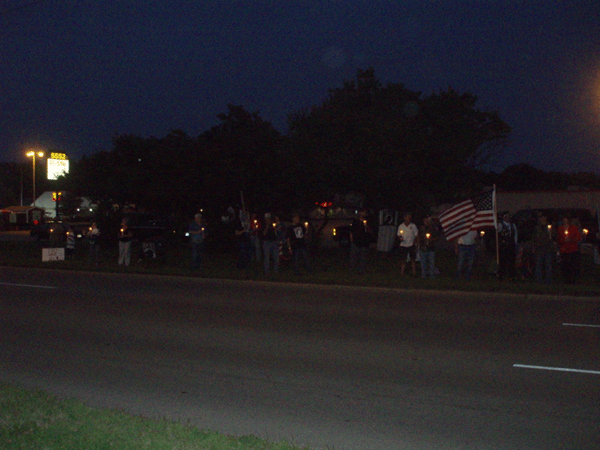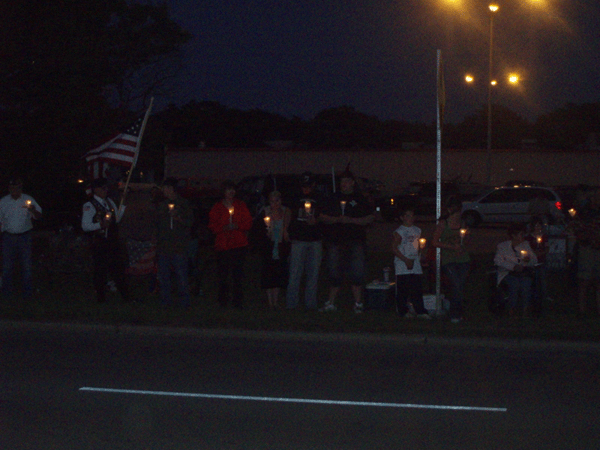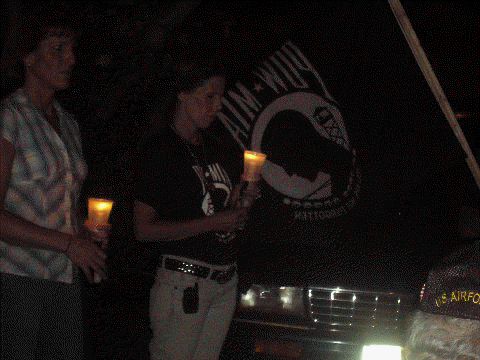 POW-MIA Vigil


Sites By Jeff Dentice (Doc)