Tribute To Martha "Maggie" Raye
From "Doc" Dentice - Vietnam Medic
Martha Raye now singing on this site
Turn Up The Volumn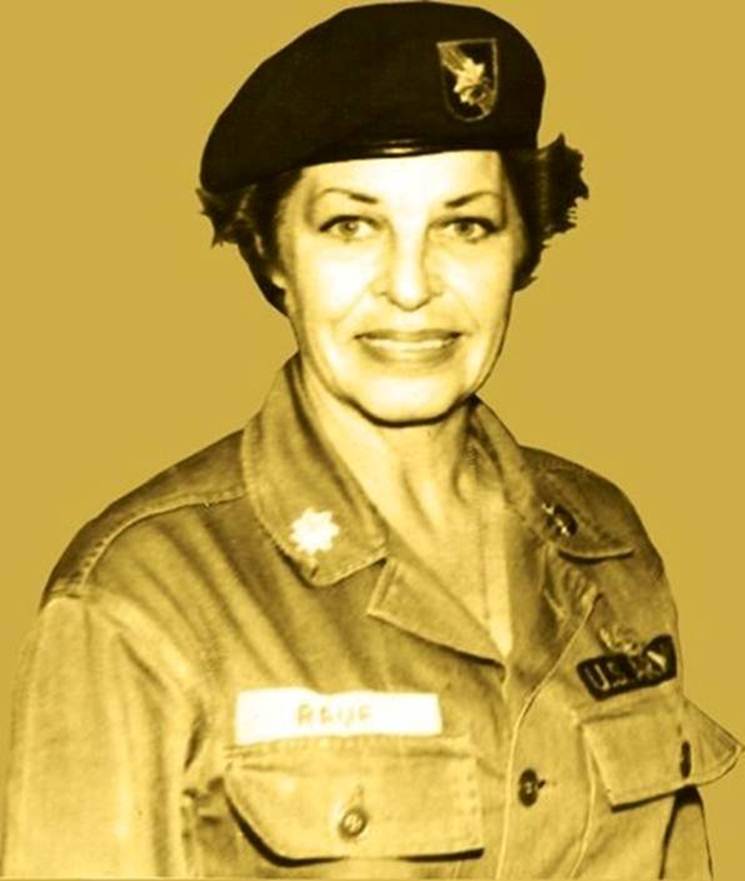 WWII - Korea - Vietnam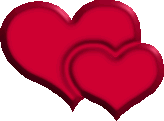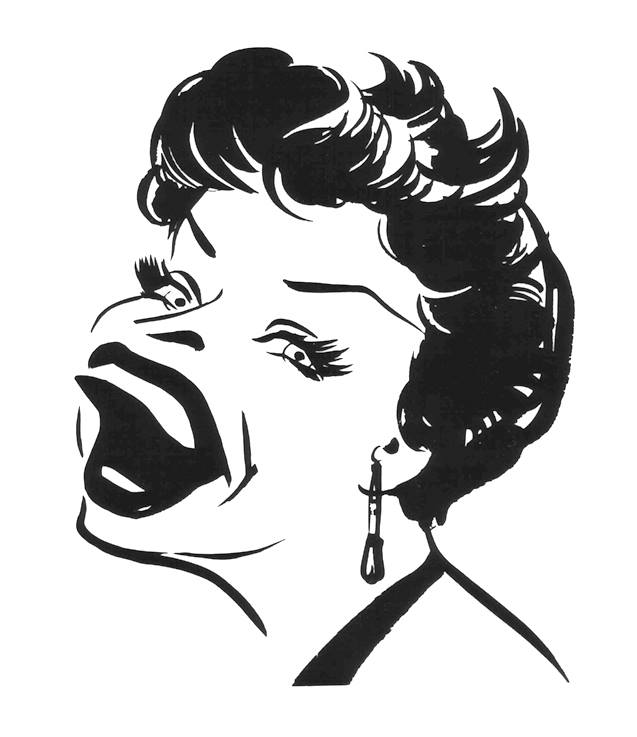 Maggie
During the Vietnam War, she was made an honorary Green Beret because she visited United States Army Special Forces in Vietnam, and she helped out when things got bad in Special Forces A-Camps. Becauseof those actions, she came to be known affectionately by the Green Berets as "Colonel Maggie." She continued her relationship with the Green Berets for the rest of her life. She built a guest house for Green Berets on the grounds of her home in Los Angeles and made many trips to Fort Bragg and other Special Forces Posts throughout her life. In 1988, the Special Forces Association Convention held in Fayetteville, NC carried the theme of "Honoring COL Maggie".
Maggie died of pneumonia on October 19, 1994, after a long history of cardiovascular disease. Martha Raye was 78 years of age, and residing in Los Angeles at the time of her death.
On November 2, 1993, Martha Raye was awarded the Presidential Medal of Freedom, by President Bill Clinton, for her service to her country.
The patriotism she showed in her tours during World War II, the Korean Conflict, and the Vietnam Conflict earned her the nickname "Colonel Maggie."
Because of her work with the USO during World War II and subsequent wars, special consideration was given to bury her in Arlington National Cemetery upon her death. At her request, she was ultimately buried with full military honors in Fort Bragg, North Carolina.
Martha has two stars on the Hollywood Walk of Fame
One for motion pictures and one for television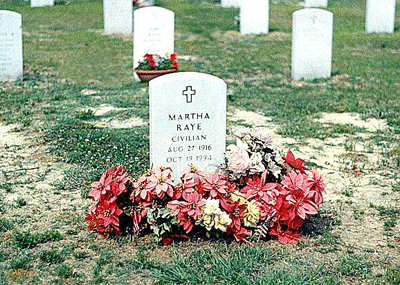 Pictures & Info between the cammoflage bars
Courtesy of "Noonie Fortin" for her friend Doc Dentice
For his Martha Raye(Maggie) Tribute Page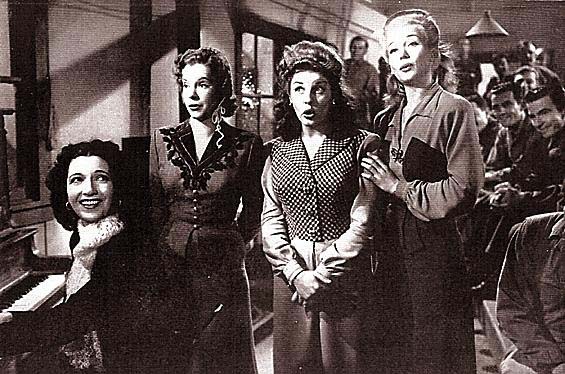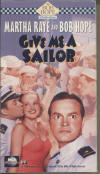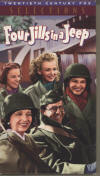 The following is from an Army Aviator who takes a trip down memory lane!
"It was just before Thanksgiving '67 and we were ferrying dead and wounded from a large GRF west of Pleiku.
We had run out of body bags by noon, so the Hook (CH-47 CHINOOK) was pretty rough in the back.
All of a sudden, we heard a 'take-charge' woman's voice in the rear.
There was the singer and actress, Martha Raye, with a SF (Special Forces) beret and jungle fatigues, with subdued markings, helping
the wounded into the Chinook, and carrying the dead aboard. 'Maggie' had been visiting her SF 'heroes' out 'west'.
We took off, short of fuel, and headed to the USAF hospital pad at Pleiku. As we all started unloading our sad pax's, a 'Smart Ass' USAF Captain said to Martha....
"Ms Ray, with all these dead and wounded to process, there would not be time for your show!"
To all of our surprise, she pulled on her right collar and said ....."Captain, see this eagle?
I am a full 'Bird' in the US Army Reserve, and on this is a 'Caduceus' which means I am a Nurse, with a surgical specialty....now, take me to your wounded!"
He said, "Yes ma'am.... follow me."
Several times at the Army Field Hospital in Pleiku, she would 'cover' a surgical shift, giving a nurse a well-deserved break.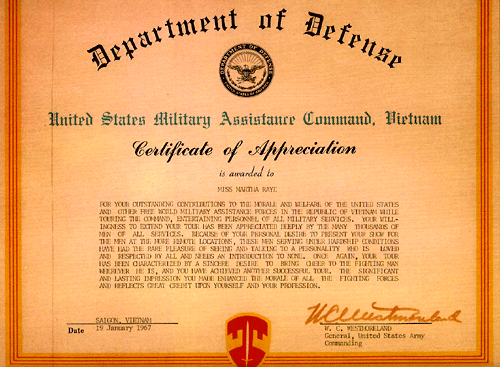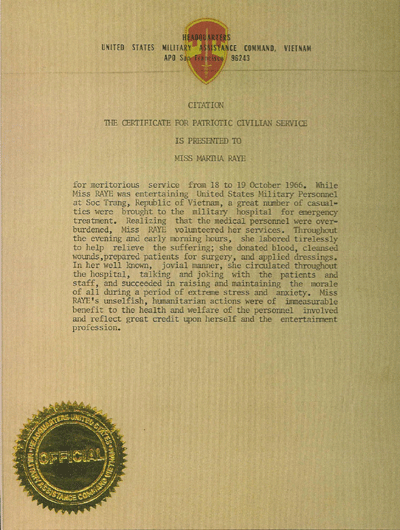 THE WHITE HOUSE
Office of the Press Secretary
For Immediate Release November 2, 1993
The President today awarded the Presidential Medal of Freedom,the highest civilian award of our
Government, to entertainer and humanitarian Martha Raye. the text of the award is as follows: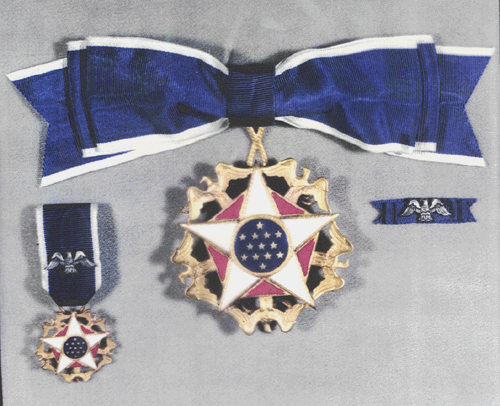 "A talented performer whose career spans the better part of a century, Martha Raye has delighted audiences and uplifted spirits around the globe.
She brought her tremendous comedic and musical skills to her work in
film, stage, and television, helping to shape American
entertainment. the great courage, kindness, and patriotism she
showed in her many tours during World War II, the
Korean Conflict, and the Vietnam Conflict earned her the nickname
"Colonel Maggie." The American people honor
Martha Raye, a woman who has tirelessly used her gifts to benefit the lives of her fellow Americans."
In making the award, the President expressed his concern about Ms. Raye's health, and
extended his best wishes, and those of Mrs. Clinton, for her recovery.
Arrangements for the presentation of the medal to Ms. Raye have not yet been completed.
The medal shown below is identical to the one that was presented to
Colonel Maggie on 15 November 1993 in her
BelAir, California home by Medal of Honor recipient retired MSG Roy Benavidez, USA Special Forces.
He was accompanied for the ceremony by the Marine Corps liaison from
The White House representing President Clinton.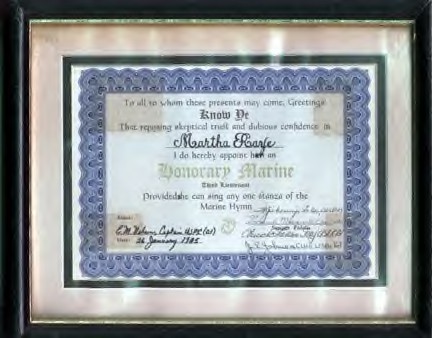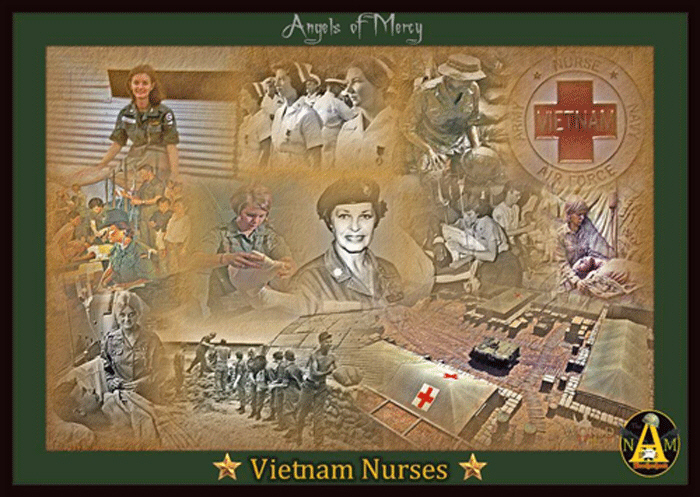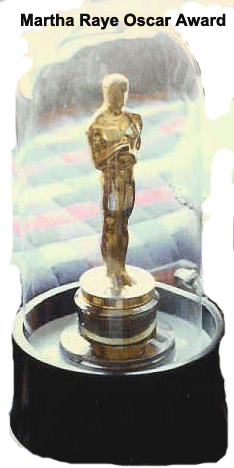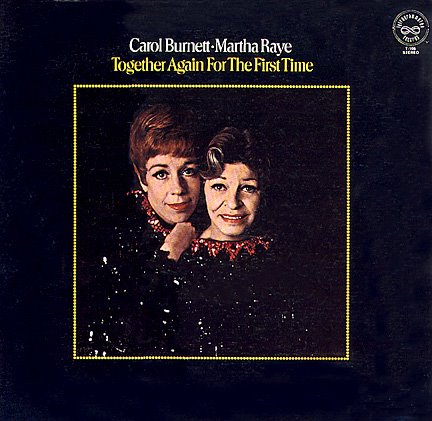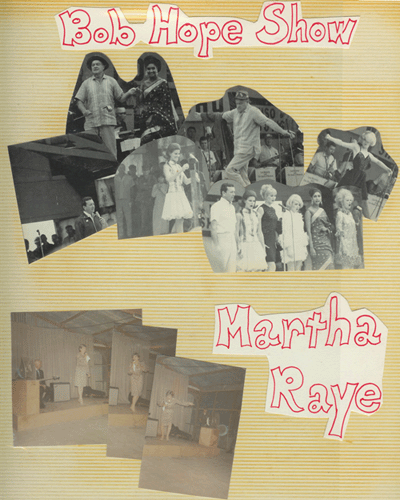 Courtesy of Mary Ellen McKeny - Doughnut Dollie - Vietnam
Nov 66 - Oct 67; Danang / An Khe and Cu Chi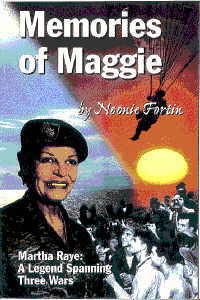 COLONEL MAGGIE-WHO WAS SHE?
BORN IN A BUTTE,MONTANA CHARITY WARD..
ON STAGE AT THREE..
ACCOMPLISHED ACTRESS OF STAGE & SCREEN..
JAZZ SINGER & COMEDIENNE..
WIFE..OF SEVEN
MOTHER OF ONE..
SHE WORE A GREEN BERET..
SHE DONNED FATIGUES & COMBAT BOOTS
ASSISTED MEDICAL PERSONNEL..
MOTHER-SISTER-AUNT TO 1000'S OF TROOPS..
BLACKLISTED TWICE IN HOLLYWOOD..
ADORED BY MEN & WOMEN IN THE MILITARY..
TWO EMMY NOMINATIONS.. - AN OSCAR..
A PRESIDENTIAL MEDAL OF FREEDOM..
CARRIED TO HER FINAL RESTING PLACE
BY MEMBERS OF THE SPECIAL FORCES...
BURIED AT FT.BRAGG,NORTH CAROLINA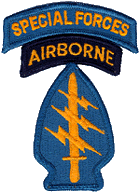 1916-1994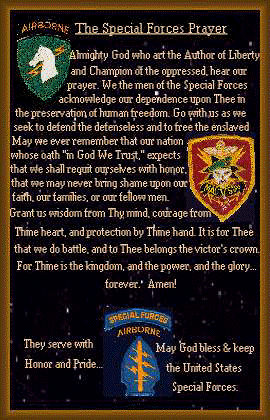 HOLLYWOOD RECOGNIZED HER FOR HER BIG MOUTH
THE TROOPS LOVED HER FOR HER BIG HEART!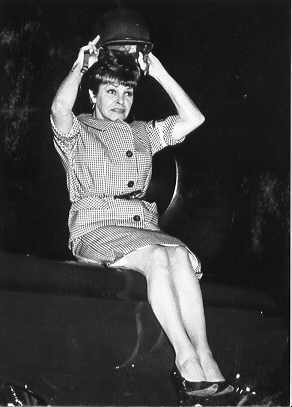 PERMISSION TO USE THIS PHOTO GRANTED
TO "DOC"BY NOONIE FORTIN!
PHOTO BY TONY PETRELLO IN 1964...copyright@



"Colonel Maggie," Martha Raye, was an honorary member of the Special Forces.
She had received her prized Green Beret and the title of Lieutenant Colonel from President Lyndon B. Johnson, himself.
In 1993 Martha Raye was awarded the Presidential Medal of Freedom for her lifetime service to America .
When she died a special exception to policy was made so that she could be buried in the military cemetery at Fort Bragg , North Carolina .
From 1964 to 1973, Martha traveled from camp to camp in isolated areas throughout Vietnam making eight (8) visits.
She would stay "in-country" from four to six months at a time--usually at her own expense--to be with the troops she so dearly loved.
She used the nurse's aide skills she learned back in the 1930s, and surgical techniques she picked up during World War II
to help treat the wounded. Whatever her official nursing qualifications, her assistance was often needed and very much appreciated.
Her presence, whether as entertainer or as a nurse, helped to make life bearable for so many enlisted troops and officers.
Martha was wounded twice during her visits with the Green Berets.
In May 1965 Martha began the first of her eight USO tours of Vietnam, visiting military camps and outposts.
She was accompanied by Earl Colbert, a guitarist, and Ollie Harris, a bass fiddle player.
During one of her visits, she was performed with Johnny Grant, Eddie Fisher, and John Bubbles.
In October that year, Martha was back in Vietnam with the USO for another six weeks.
Until America 's withdrawal in 1974, Martha toured in Vietnam at least annually, sometimes with the USO (1965-1970) but most often on her own and at her own expense.
http://www.medhunters.com/articles/colonelMaggie.html
Martha Raye (left) and two members of her troupe perform at the 25th Inf. Div's Lightning Bowl. More than 4,000 enthusiastic
troopers were on hand to watch the outdoor presentation of "Hello Dolly. Nov 1967 http://www.25thida.com/TLN/tln2-45.htm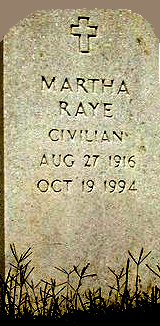 MEMORIES OF MAGGIE BY AUTHOR NOONIE FORTIN
NOONIE WILL MAKE PRESENTATIONS TO YOUR
CLASSROOMS/LIBRARIES/BANQUETS/CLUBS ETC.
CALL 1-800-864-1648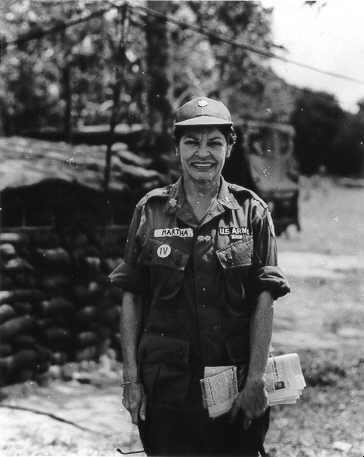 PHOTO BY DAVID GIFFEN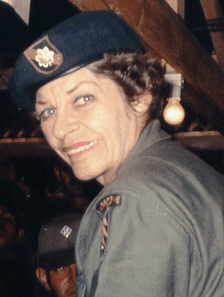 PHOTO BY HOWARD SHERPE


Thank you "DOC" for the Ms.M.Raye tribute, it is excellent.
When we visit our son at FT.Bragg we will pay our respects to a wonderful hero, Ms Raye.
God Bless and please Thank all the great Vets for our freedom.
Sincerely, Rusty Kanokogi.

CLICK ON THE BANNER ABOVE
Noonie Fortin
1SG, USAR (Ret)
Author and Speaker
Researcher and Consultant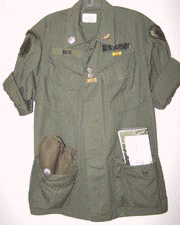 Lt. Colonel Martha " Maggie " Raye Jungle Jacket And Green Beret Magazine.
Standard fourth model rip-stop jungle jacket.
Has officers metal Nurse and Lt Col pinned to the collars.
On the button flap is a set of SVN Army Lt Colonels rank blossoms.
On the left sleeve is a standard issue subdued 25th division patch and on the right is a Special Forces shoulder patch.
In the pocket is a standard issue small size baseball hat with a Lt Col rank pin affixed to it.
In the other pocket is a issue of Green Beret magazine dated February 1968 that was mailed to her from a Lt. in the 5th Group Information Office.
Great piece that came directly out of her estate.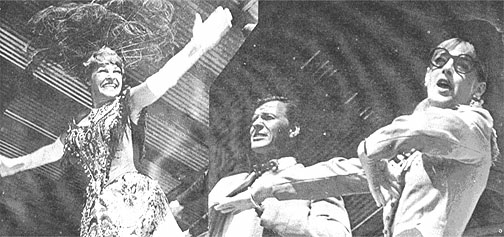 WELL KNOWN ENTERTAINER - Martha Raye (left) and two members of her
troupe perform at the the 25th Inf. Div's Lightning Bowl in CuChi Vietnam 1967
More than 4,000 enthusiastic troopers were on hand to watch the outdoor presentation of "Hello Dolly."


All Sites Below Created By "Jeff Doc Dentice"